Ford and Primary Engineer Inspire 120 Young Engineers of the Future
Primary Engineer programme, for children up to 11 finished with celebration event at Ford's Dunton Technical Centre
120 young students from 20 schools took part in a day of competition as they put their electric model vehicles to the test
Ford renewed its partnership with Primary Engineer for the 2018/19 academic year
Government envoy to the Year of Engineering, Stephen Metcalfe MP attended the celebration event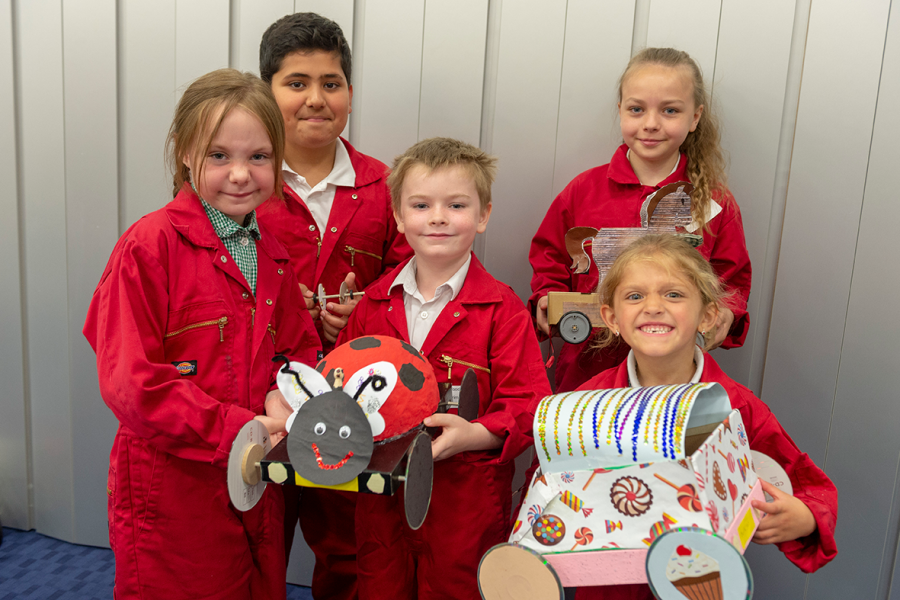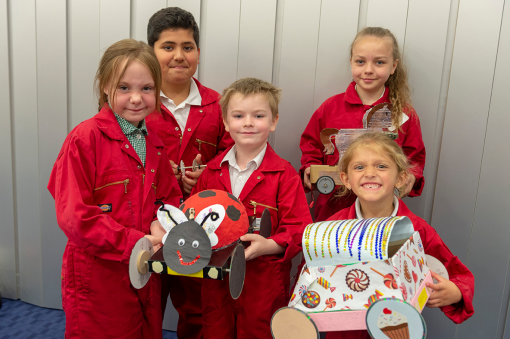 BRENTWOOD, Essex, 04 July, 2018 – The Primary Engineer programme for 2017/18, which aims to encourage primary-school-age children into engineering careers, culminated with a celebration event at Ford's Dunton Technical Centre. Around 120 students from 20 local schools took part in a day of competition to showcase the electric vehicle projects they had worked on for the previous eight months of the academic year.
Primary Engineer, a non-profit organisation, run a variety of engineering-based courses to make engineering fun and exciting, helping to inspire the next generation of engineers. Starting with a teacher-training day in October 2017, Primary Engineer linked Ford engineers with local schools to boost awareness of STEM related professions and support teachers and students in the practical aspects of the course.
"It is well recognised that introducing engineering principles to primary aged children can make a real difference in how they view the industry," said Sarah Haslam, Product Vehicle Team (PVT) Manager, Ford of Europe. "The Primary Engineer programme leaves students with a positive impression of engineering as a creative and fun industry. This can only be a net benefit for the future."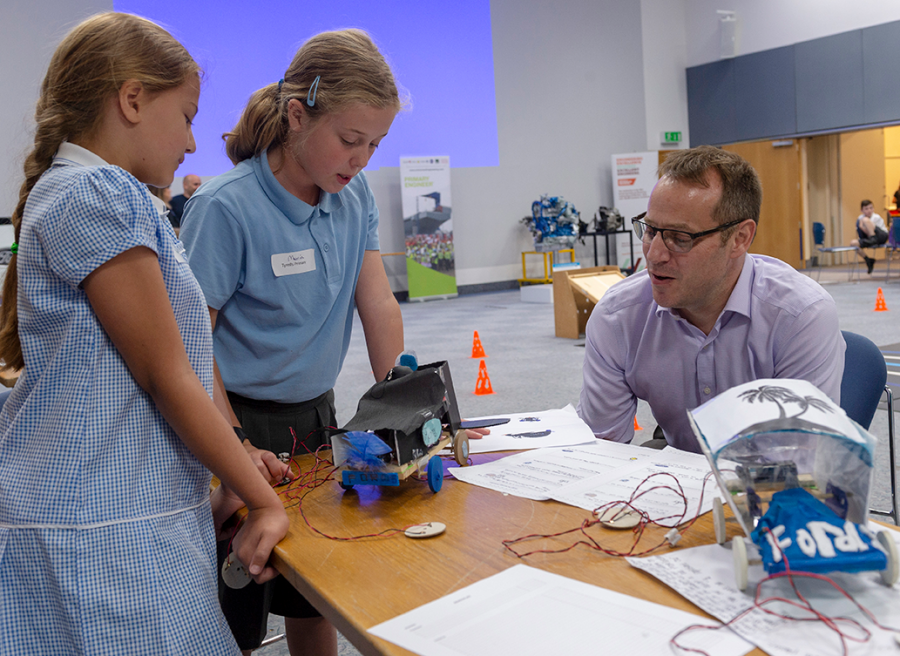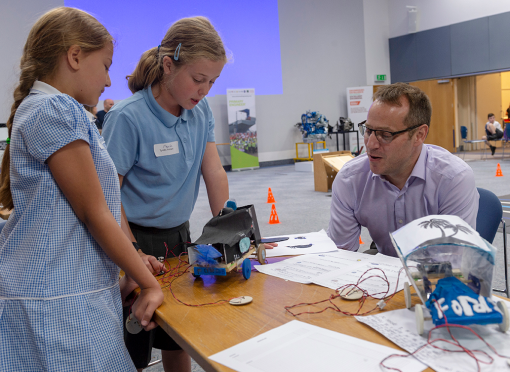 Ford Motor Company Fund, a non-profit organisation and the philanthropic arm of Ford Motor Company, supported Primary Engineer with a £15,000 grant to execute this programme. Ford Fund invests in innovative programmes focused on Education, Sustainable Communities and Safe, Smart Mobility. Ford has renewed this partnership for the 2018/19 academic year.
"The support offered by Ford allowed us to bring Primary Engineer programmes to schools across Essex, culminating in this fantastic celebration event," said Dr Susan Scurlock, CEO and Founder, Primary Engineer. "The pupils have acquired a range of skills and shown a flair for engineering, and with our continued partnership with Ford we look forward to inspiring the next generation of engineers."
Ford and Primary Engineer are both active partners of the Year of Engineering, a government campaign aimed at reducing the skills gap within the engineering industry. Government envoy to the campaign, Stephen Metcalfe MP, attended the event and gave a speech to the young students about the important role engineering plays in the UK economy.