FORD AND PRIMARY ENGINEER CELEBRATE THE FUTURE OF YOUNG ENGINEERS
Around 120 pupils from 12 schools across Essex were treated to a unique insight into the world of engineering at Ford Dunton Technical Centre on Monday 25th June. The Primary Engineer celebration event was the culmination of teaching training which started in October 2017 and was designed to help teachers to develop the practical application of maths and science through a design technology project with engineering as the 'vehicle'. The programme engaged around 1,000 pupils across the county to develop skills and inspire interest in STEM (Science, Technology, Engineering and Mathematics) subjects. The event was attended by Stephen Metcalfe, MP (South Basildon and East Thurrock), The Government's Envoy for the Year of Engineering.
Sarah Haslam, Product Vehicle Team (PVT) Manager, Ford of Europe said: "Ford is excited to have worked with Primary Engineer to inspire the next generation of engineers. It is well recognised that introducing engineering principles to primary aged children can make a real difference in how they view the industry. The Primary Engineer programme will leave students with a positive impression of engineering as a creative and fun industry. This can only be a net benefit for the future."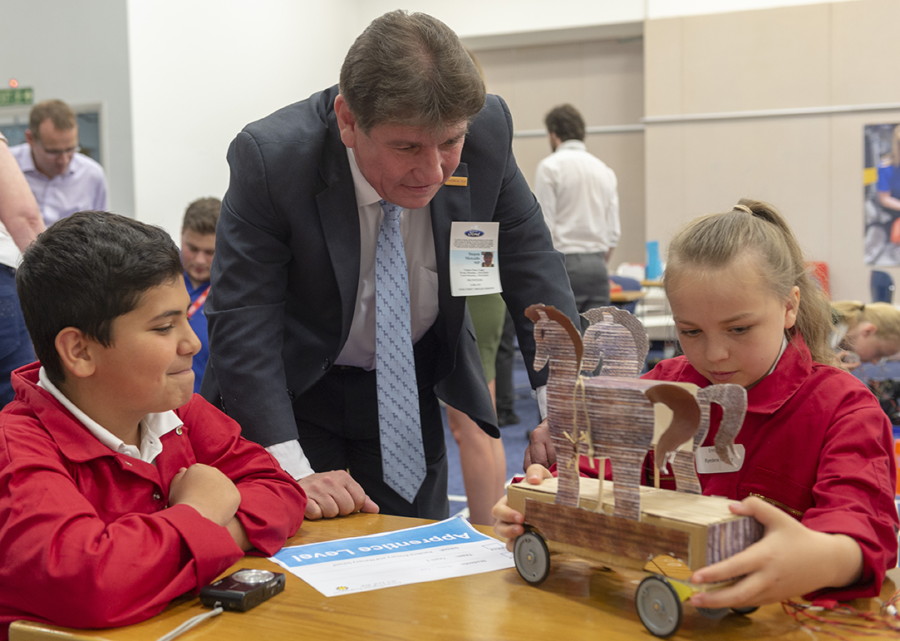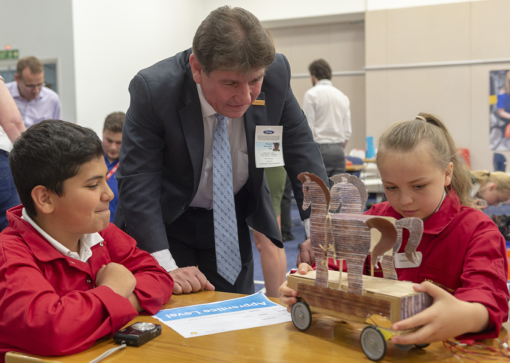 FordMotor Company Fund, the philanthropic arm of Ford Motor Company, teamed up with Primary Engineer, a not for profit organisation which has national programmes that provide the mechanism for teachers to embed engineering into their curriculum teaching. Primary Engineer works with schools and professional engineers around the country to give pupils the opportunity to work on engineering programmes together to help them to gain a new perspective on careers in engineering – highlighting just how important engineering is to the world in which we all live.
Dr. Susan Scurlock, CEO and founder of Primary Engineer said: "The support offered by Ford UK and the Ford Fund allowed us to bring Primary Engineer programmes to schools across Essex, culminating in this fantastic celebration event. In this academic year we've engaged with over 1000 pupils over the county. The pupils have acquired skills and have shown a flair for engineering and with our continued partnership with Ford we look forward to inspiring the next generation of engineers.".
Primary Engineer is a not for profit organisation founded in 2005 and is directly responsible for engaging 44,000 children, 2222 teachers and 829 engineers with their range of programmes in 2017 that enable STEM by stealth learning for children.
Ford Motor Company Fund is the philanthropic arm of Ford Motor Company. Established in 1949, Ford Fund invests in transformational programs that advance innovation, empower people, promote social mobility and improve community prosperity. Ford Fund works with local and global partners to create opportunities in education, encourage safe driving, enlist employee volunteers and enrich community life. For more information, visit http://community.ford.com, or join us on Facebook @FordFund and Twitter @FordFund