Shopping trolley inspired by school pupil's gran to be displayed at Glasgow Science Centre
4'11" OAP struggled with shopping, so grandson designed cart to help – and won top award
An innovative shopping trolley designed by an 11-year-old schoolboy is to be unveiled as Glasgow Science Centre's latest exhibit.
The 'Trolley for the Elderly' lifts and lowers at the flip of a switch, and was designed as part of the Scottish Engineering Leaders Award by Aidan McCann, a then P7 pupil at Cromarty Primary in Inverness.
His inspiration for the design came from his 75-year-old, 4'11" granny, who struggled with conventional carts because of her age and height.
Aidan's Trolley now joins a long and illustrious list of Scottish inventions, including James Watt's steam engine, John Logie Baird's television and Thomas Newcomen's bicycle and, from Thursday 30th November, it will be on display at the Science Centre.
Aidan McCann's 'Trolley for the Elderly' story from Primary Engineer
Aiden, who won top prize at the Scottish Engineering Leaders Award with the idea, saw his plans brought to life by Masters students at the Faculty of Engineering at the University of Strathclyde.
Dr Susan Scurlock, Chief Executive and Founder of Primary Engineer, said, "The competition shows us the huge potential in young people to identify and solve problems in the world. What is wonderful is that now Aidan's invention will go on to inspire future inventors, entrepreneurs and engineers visiting the Science Centre."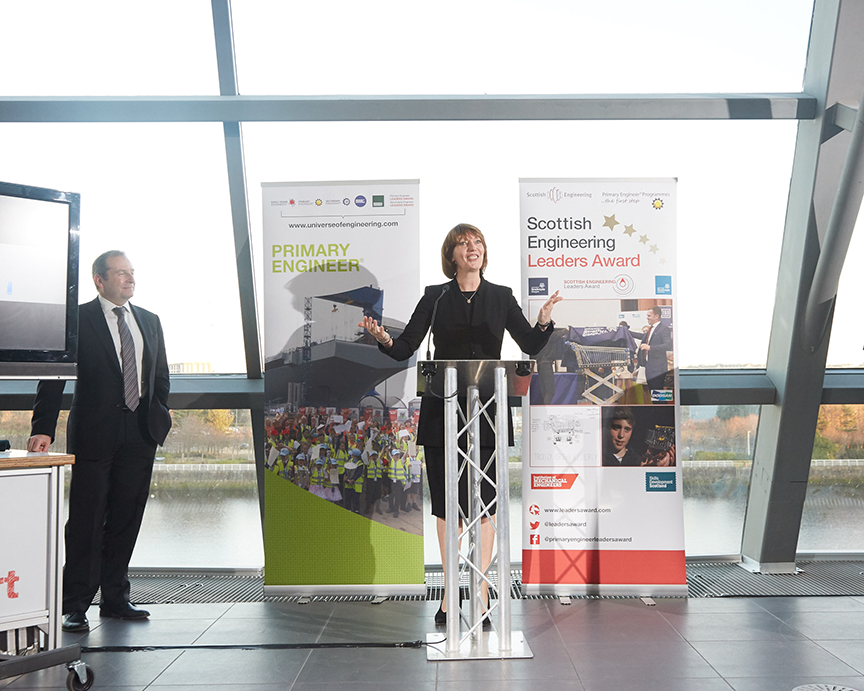 But perhaps the biggest praise for the Trolley has come from Aidan's grandmother. 'When my gran saw it, she really loved it. It was designed for her,' said Aidan, who now attends Fortrose Academy in the Highlands.
The Trolley has sparked huge interest in the free competition amongst Primary and Secondary schools, with nearly 12,000 entries from pupils in Scotland last year. Registration for this year's competition is now open and schools can sign up via www.leadersaward.com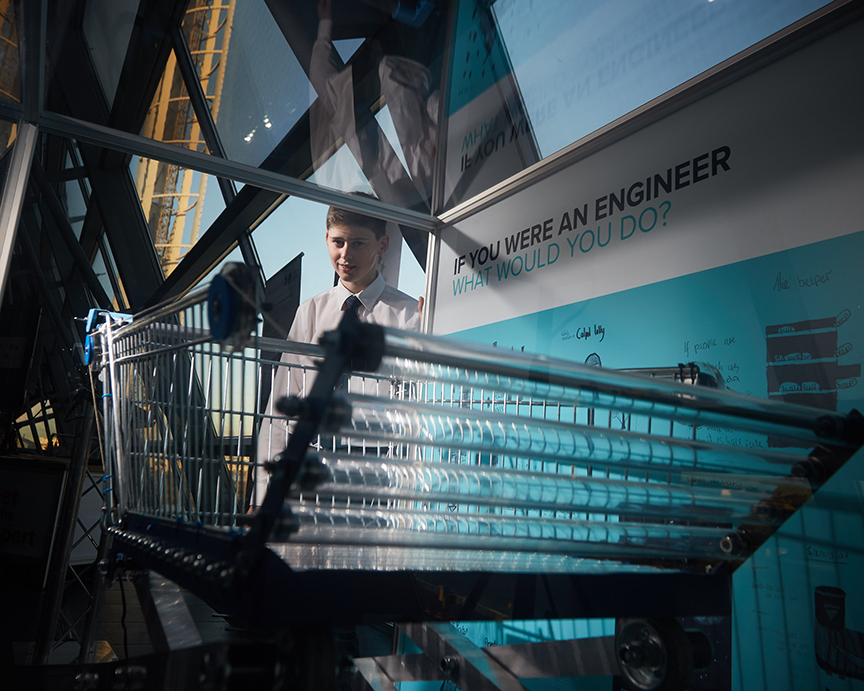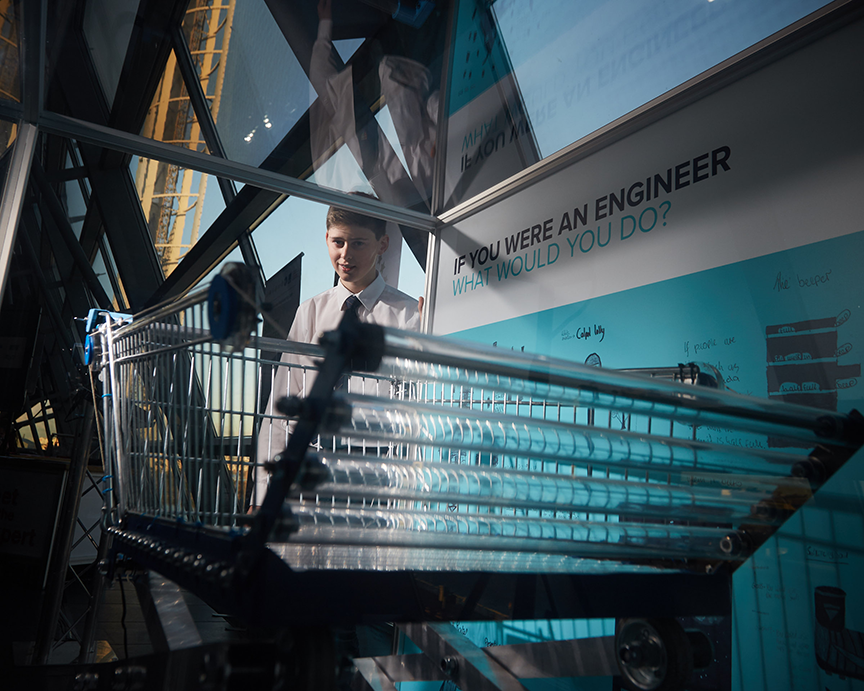 Stephen Breslin, CEO of Glasgow Science Centre, welcomed the new addition to their galleries saying, "Scotland has a rich heritage of scientists, innovators and engineers whose discoveries have changed the way we live today. Scientists and engineers remain at centre of our changing world and we now find ourselves with a new set of challenges to face- climate change, food and water security, the depletion of Earth's natural resources for example. In order to meet these challenges, we must continue to build upon and develop our science and engineering base and encourage the next generation to be innovative and play an active role in addressing them. Projects like Primary Engineer are a great example of inspiring our young people and helping them find the pleasure and relevance in STEM."
Dr Andrew McLaren, Vice Dean of the Faculty of Engineering at Strathclyde, said: "The UK is currently estimated to be short of around 20,000 graduate engineers annually which creates a significant skills gap in the sector and a challenging future. The work of Primary Engineer is exactly the type of programme to help ignite a passion for engineering in young people, and will go a long way to inspiring future generations of inventors for our sector.
"Aidan's trolley invention showed creativity, and ingenuity – two of the most important traits in an engineer's inventory. He has identified a specific challenge, and proposed an innovative solution that really catches the imagination of the public."