Rural Scottish school takes pride in top teacher at Scottish Women in Technology Awards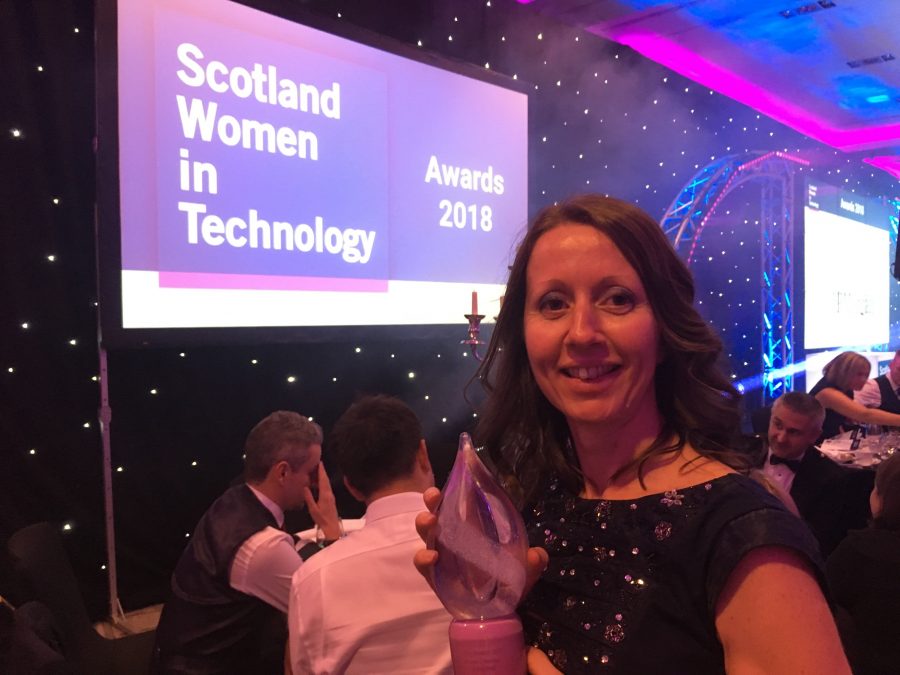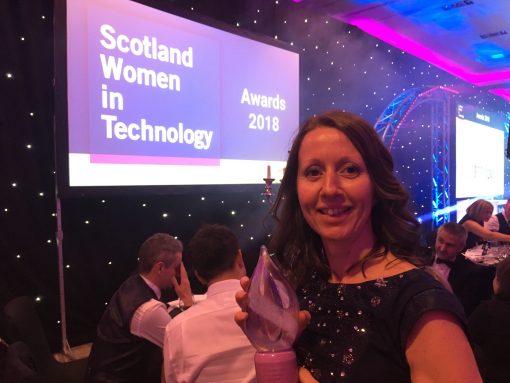 25th October 2018 – A primary school teacher from a rural school in Fife, Scotland has scooped The Primary School Teacher of the Year Award at this year's Scottish Women in Technology (SWiT) Awards – a non-profit organisation which exists to celebrate, champion and invest in trailblazers across the technology industry.
Award winner Lorna Hay (pictured) won the coveted award for being a dynamic and committed teacher delivering world class technology education within her rural school in Fife.
Lorna is an ambassador of the Primary Engineer programme, having completed her PGCert in Engineering STEM Learning. Primary Engineer, the not for profit organisation that is working hard to promote engineering skills and careers in schools, had 3 nominations on the night: Primary Teacher of the year, Secondary Teacher of the Year and Dr. Susan Scurlock, founder of Primary Engineer was nominated for Technology Champion in Education.
Dr. Scurlock said: "A career in engineering is at last getting the recognition it deserves and through working with inspirational leaders like Lorna. Initiatives like SWiT, are also helping to turn the tides on the representation from across the diverse communities in which we all live".
As part of the postgraduate course Lorna built her professional networks in industry through interviewing engineers within their own settings (throughout the summer holiday break). She interviewed 32 engineers from BAE, Technip FMC, Babcock, Raytheon, Fife Council, amongst others. This fieldwork in industry was to transform her perceptions of technology education and helped shape her classroom research within the classroom to improve learner outcomes in STEM for her 11 and 12-year-old pupils.
The intervention in Lorna's classroom research centred around two pillars: the first, the introduction of the Institution of Primary Engineers as part of a funded opportunity from Skills Development Scotland. She led on this across the school. The second was directly inspired from engineer interviews the importance of tinkering, exploring and playing. She built into the busy P7 timetable one hour of 'Primary Engineer time' each week which included everything from Scratch programming, to old printers to play with, to Lego Mindstorms, to Primary Engineer projects, to the prototyping design ideas from the class' Scottish Engineering Leaders Award entries.
Lise McCaffery, who leads Primary Engineer's Master's-level learning, shared her delight at Lorna's success. "Huge congratulations to Lorna for winning and Lynne for her nomination. The teachers on the course balance their busy work and home lives to develop their knowledge and skills on the course because they care passionately about improving learner outcomes in STEM."