Engineer Highlight: Ben Kenny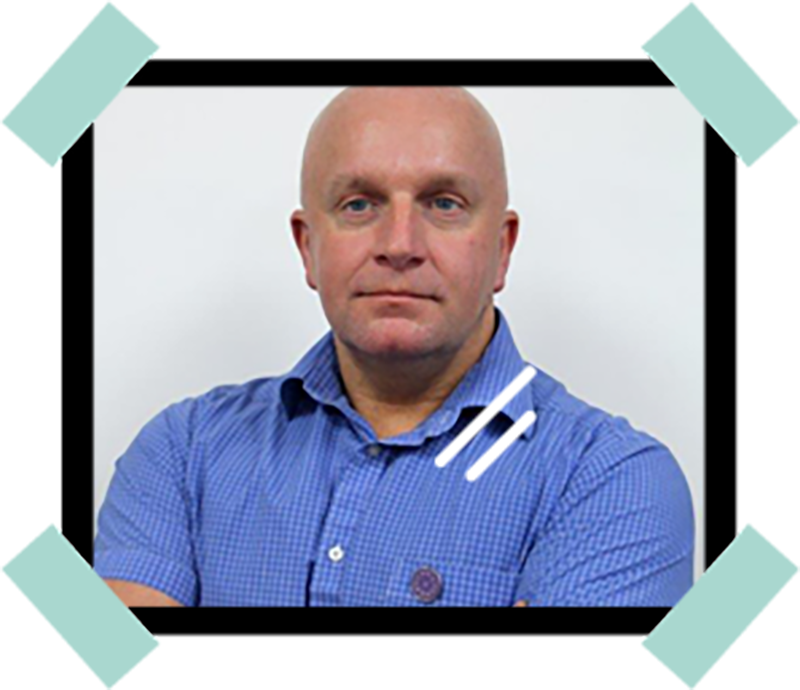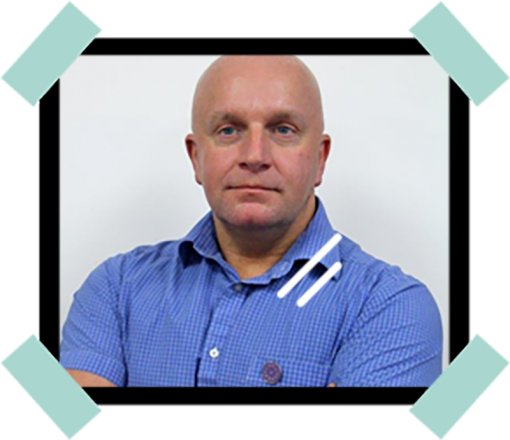 What did you want to be when you were at primary school?
When I was at primary school, I wanted to be a stunt man. This is because of a programme called the fall guy, I liked all the action.
What made you want to be an engineer?
There's a lot of stuff going on in engineering, it's interesting. I do like helping people and I like to see when people are doing well, you get to see there faces light up and this happens a lot in engineering.
What programmes have you been involved in?
SME1
Bicycle Club
Leaders Award
What was your favourite and why?
SME1, you see more value out of it, you see the children getting involved I was doing them as a full class and you know how competitive they all are, they all want to be the best and it was enjoyable getting them all into teams and explaining you have to do certain things first before you can just start.
Also, I do enjoy Leaders Award because it is great to see all the children's ideas at grading days, however, it's difficult to pick a winner when on the judging panel as there are at least 10 fantastic ideas for each year group and you have to whittle it down to just 2 winners. I thought the SMA jacket idea was brilliant and the year before the toothbrush was great as well.
What schools have you been into/ supported?
Whittlefield Primary and Padiham Green.
After school stem club at Whittlefield 5/6 children and 1 afternoon 1 day a week for 10 weeks at Padiham Green with a full class of 30.
Have you seen a difference in the students from the start of the course to the end?
Yes, the children at the beginning were very hard to get engaged because all children want to get straight to the end, and they want to take ownership of the car. I struggled in the first week to get them all to listen, so I created my own little thing called Kenny Kash, I created little vouchers and I gave one out a week and a teacher gave one. Then the following week they could come and claim there Kenny Kash and swap it for a little bit of something I had picked up that week (sweets or chocolate). I found once I started with them that they wanted to get involved and be the best that they could.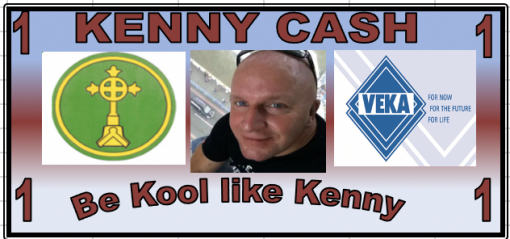 What company do you work for and what do you do?
At VEKA PLC I am a production planner, so I plan the production for all the production lines and maintenance downtime. Planning is like a shopping list. We have customers who want different things, at different times and different quantities. It's about making sure they all get what they, when they want it, the correct amount and in the time they asked for it.
What's great about VEKA?
There's a lot of good things about VEKA. There are good benefits/perks (early finish on a Friday, long break at xmas, attendance rewards, recognition events, etc). There is no 'Them and Us' culture, as all the management are approachable. We have a system (Bright Ideas) where we can share ideas for improvements and help make everyones life at work easier.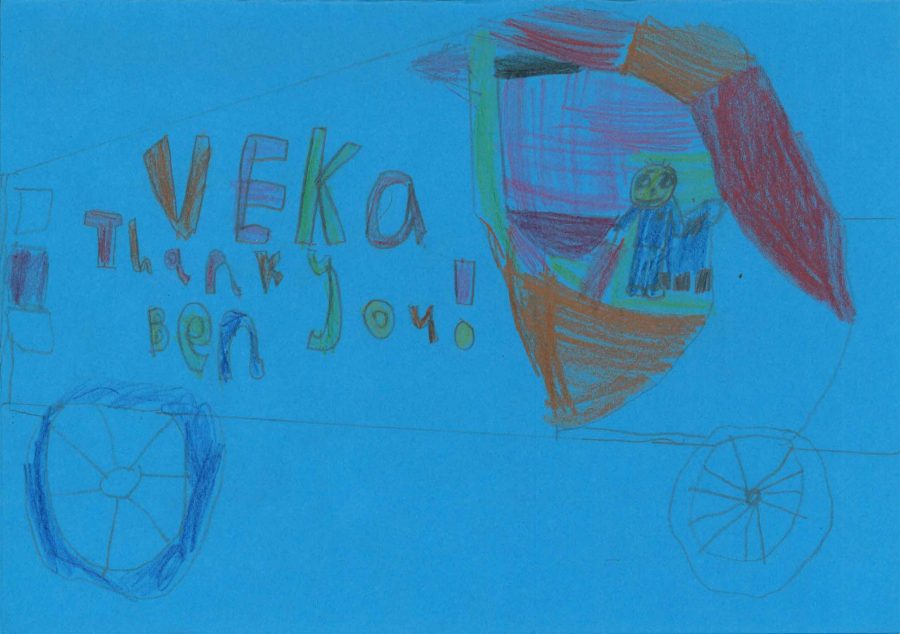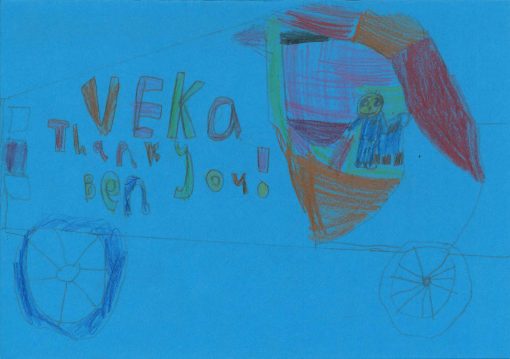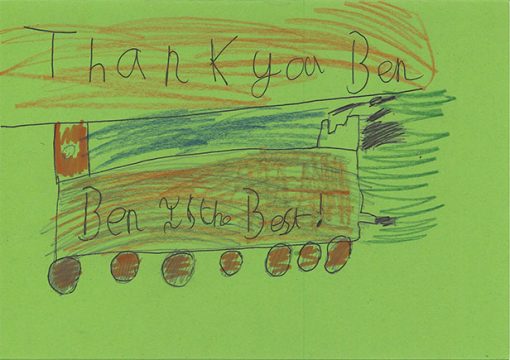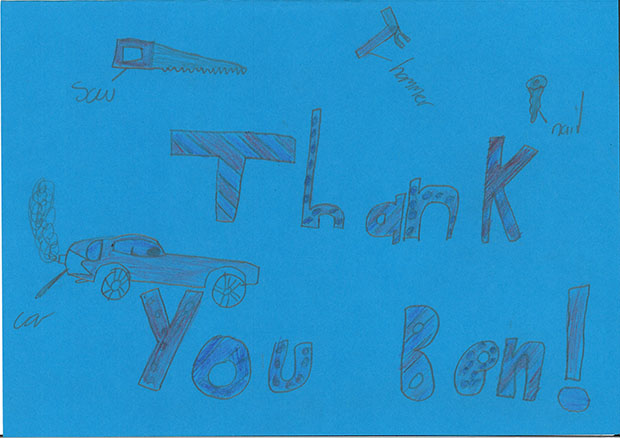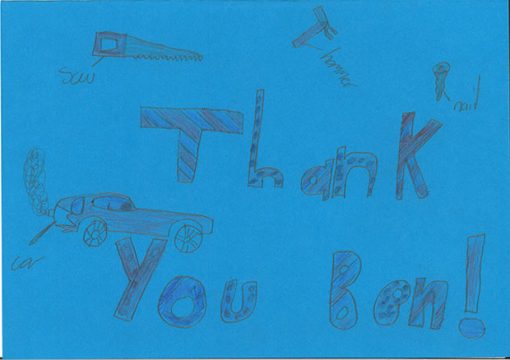 Has VEKA been supportive? If yes how?
Yes, I aim to do any extra work for the schools at home in my free time, but VEKA does allocate time for me to go to Primary Engineer events and into the schools. I had different times in each of the schools so I also structured the way I ran the course differently for each and created interactive production tables so when they had finished a certain step they could go up to the board and click the square next to their name and each time they had completed the task it increased there percentage at the end and they all couldn't wait to get to 100. I enjoy being organised and ensuring it runs smoothly.
What benefits have you got from working with us?
Some benefits of working with Primary Engineering are the staff. They are always consistent in replying to any questions/issues I may have. It's good to see that there are courses like this where the kids are able to do something different, involving both practical and written tasks, whilst having fun. So it's beneficial to me, as I see it as a good sign, knowing that someone is organising and investing time for the future of the children.
What do you think of engineering careers being showcased in schools through our engineer visits?
I think when you go out and support teachers you can sense which children will become engineers, mainly from how keen they are. I feel that once you have an experience you are then able to decide what you want to know more about – you may even change your mind as there are many fields of engineering that you can work in. If Primary Engineer was to be in all schools, I think that more children would want to be engineers as you can see they are having fun whilst learning at the same time. A lot of peoples scepticism is that an engineer works in a garage or working with machinery. There's a lot behind that, which they don't know, and when they start to realise what other types of Engineer there are, they start to like the thought of being an engineer. I have noticed the girls seem to be a lot keener now.
What has been your best moment and why?
The best moment is coming along to grading, you've got different engineers sat around marking and discussing the children's work. To see so much work from such a range of age groups it's great. Some of the younger aged children have the best ideas.
Have you enjoyed working with us?
Yes, everything has gone very well, you have supported me through the whole process and if I've needed answers you have given them to me. I think the course is beneficial and it should be in the national curriculum. All the supports there, however, to make it even better I would have mini video clips to show the different stages of the SME1 course (Structures and Mechanism with basic electronics), which would support teachers and engineers.
Has it furthered your career in any way?
It has helped me as a person because you are dealing with different levels of people. You go from dealing with work colleagues and then to children. Being able to keep them entertained whilst working at different levels is difficult, so I created extra worksheets for the more advanced children when they are waiting for the other groups to catch up before moving onto the next step. (Such as worksheets for designing how they want their wheels to be designed).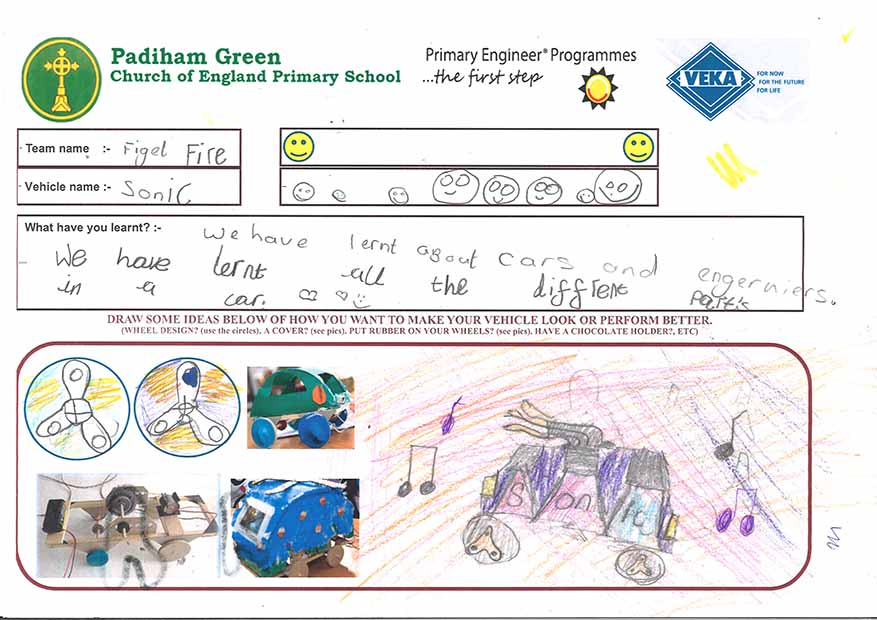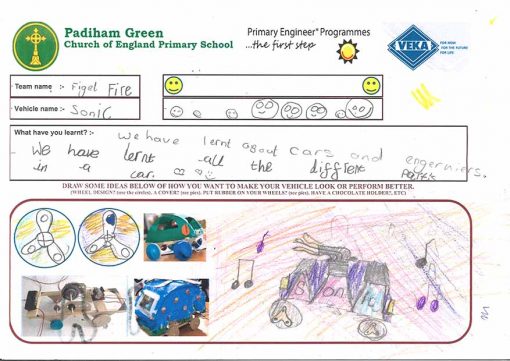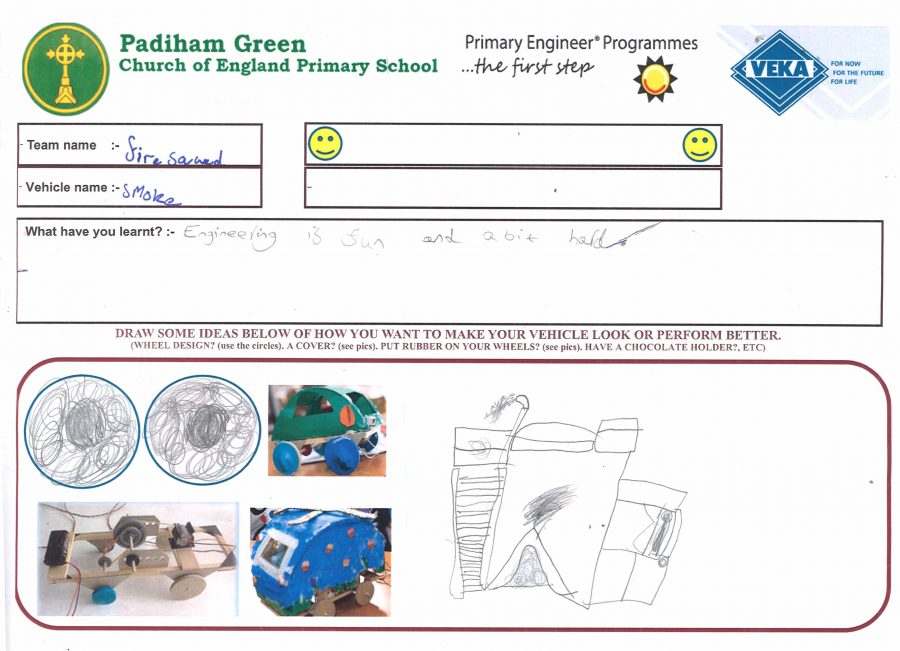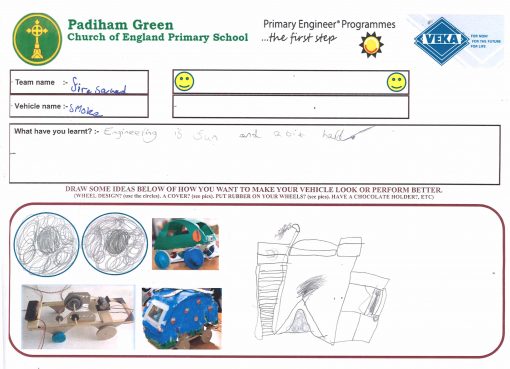 (Worksheets Ben developed for the Structures and Mechanism vehicles for Pupils)
Why would you suggest for other engineers to get involved?
It's a big eye-opener because you get to see what's going on in schools, meeting different people and different school children which will grow to be our future generation of engineers. It's enjoyable to be able to know I helped contribute to helping someone find that they love engineering. Primary school children don't know what they want to do until they are 15/16 years old and you can see that with every programme, we are inspiring them to become engineers.
Please sum up Primary Engineer Programmes in 3 words
It is just 'IBW'
Inspiring, Beneficial and Worthwhile