CEO HIGHLIGHT: FULL 'STEM' AHEAD!
A Science lab was transformed into a lecture theatre last week, as our girls had a live online meeting with engineer Miriam Cristofoletti.
They were totally fascinated to hear about how she grew up in Italy, before graduating from Bristol with a first class honours degree in robotics engineering.
Her research was on how a robot arm could learn from a human arm, and she acknowledged 'nothing works first time, but it was vital to never ever give up!' She talked about the most important past and present figures in the Engineering industry and research environment, like Elon Musk and Steve Jobs, but also Ada Lovelace, Mary Jackson and Katherine Johnson – they all started from nothing, from a garage or from a little desk, and they all built their way up with determination and strength, never giving up.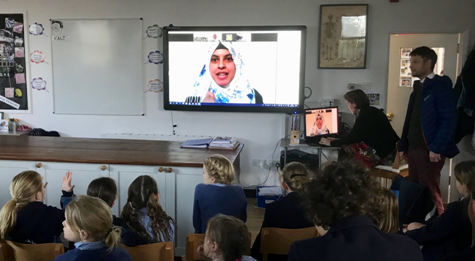 The girls had plenty of questions, and found out that some of Miriam's inspiration comes from her favourite film 'Iron Man'. When asked about bullying, she said it is not a problem now, but she was affected when she was little. On why she likes engineering, Miriam explained how she wants to be able to help people and support the community, at the same time as enjoying herself and 'inventing stuff'.
Our conversational was full of motivational messages: 'success is an iceberg'; 'be your own role model' and 'be the first one.'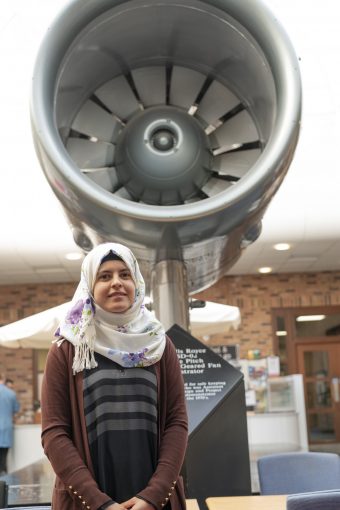 Miriam's enthusiasm made a real impact on the girls; they left feeling excited and empowered: "she hooked me from the beginning"; "I loved that she was so inspiring"; "she opened my eyes and made me think 'what can I do?' and 'how can I do it?"; "I feel like a new version of me"; "it's going to be hard, but I have to do it!"
Keep an eye out for more exciting STEM opportunities…
Thanks Walhampton School for sharing!