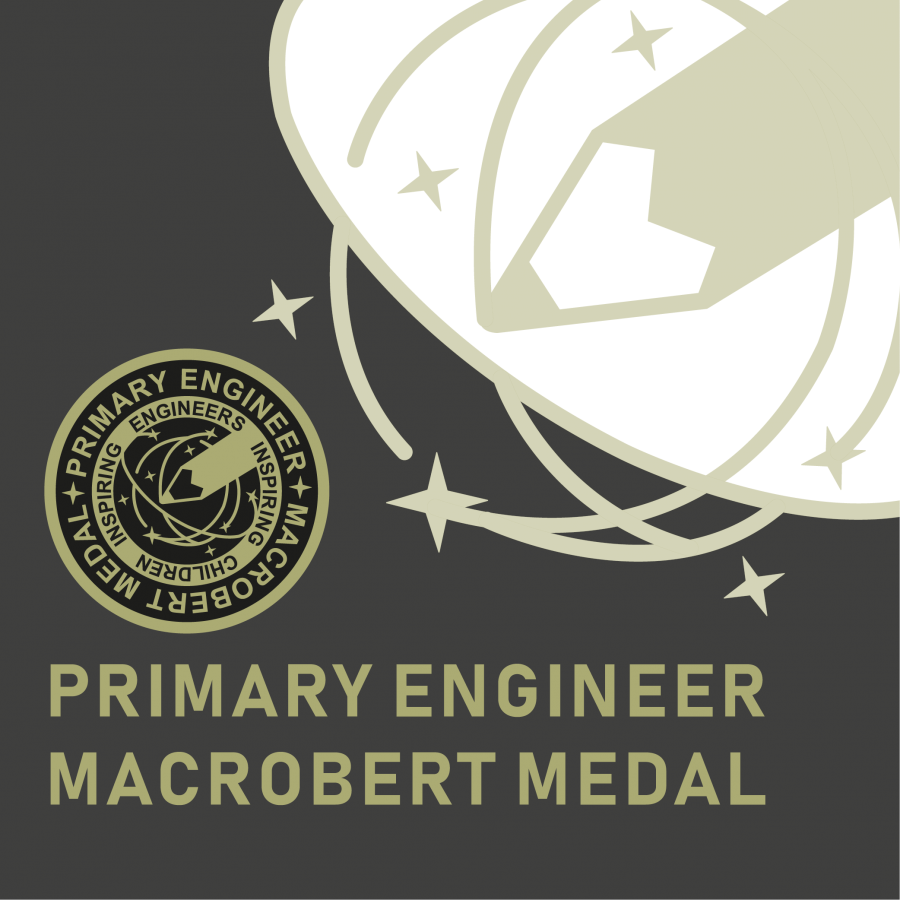 Primary Engineer MacRobert Medals Announced at COP26
Six young people from across the UK have been recognised as leading creative problem solvers in engineering innovation following the announcement of the inaugural Primary Engineer MacRobert Medal winners at COP26.

The highly prestigious Primary Engineer MacRobert Medal recognises and celebrates the innovation of young people aged 3 to 19 and the university teams that have taken those ideas and made them a reality. The award is supported by the MacRobert Trust, WEIR Group and the RAF Charitable Trust.

Jon Stanton CEO WEIR Group said "Here at WEIR innovation is core to what we do and we are delighted to support the Primary Engineer MacRobert Medal to encourage and develop innovation in young people and early career engineers – this is where, we believe, our futures begin."

The Medal is part of the wider 'If you were an engineer, what would you do?' national competition encouraging young people to interview engineers, find a problem and draw and annotate a solution to it. Every entry is read and graded by engineers with each individual receiving a certificate. Exhibitions are held and awards presented in 18 different locations across the UK.

Chris Hockley CEO The MacRobert Trust said "The MacRobert Trust, with our long-term passion for supporting engineering across the country, at all levels, is truly delighted to be supporting the entire Primary Engineer initiative and the inspiring "If you were an engineer, what would you do?" competition, in particular. Congratulations to all the winners and welcome to the MacRobert "family". "

This year's medallists, announced by Primary Engineer's CEO, Dr Susan Scurlock MBE at COP26, celebrates the creativity and inspiration that emerges from the interaction of young people with engineering and engineers.

The winners are awarded gold, silver or bronze medals for their designs, which are often inspired by the young person's personal experiences and aspirations for the environment, health or other key topics.

Bronze Medallist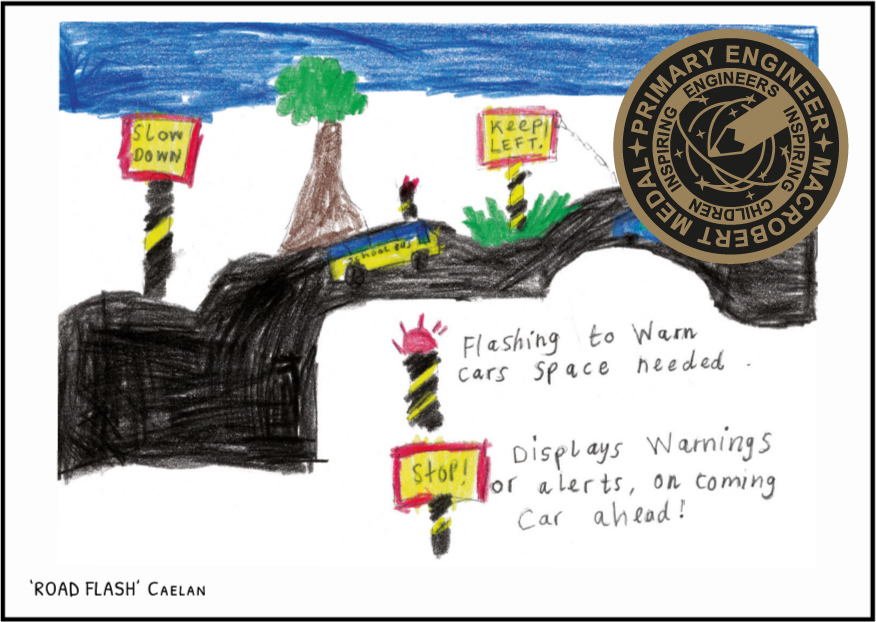 Road Flash – designed by Caeran aged 8 from St Mary's Primary School, Ballyward, Northern Ireland and produced by Ulster University. An invention which would create a new signal to alert drivers entering a blind spot that another vehicle is already in it.
Silver Medallists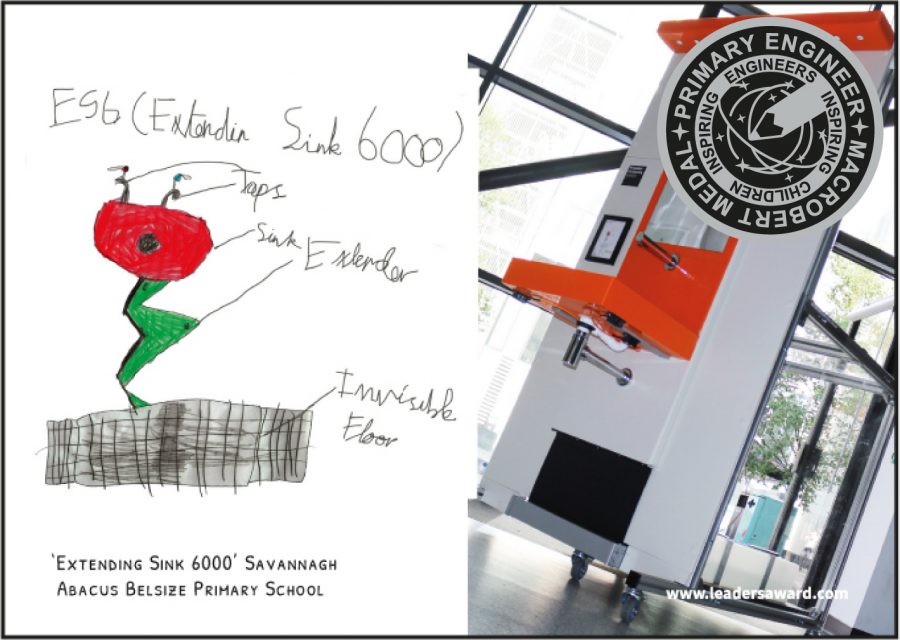 Extending Sink – designed by Savannagh aged 6 from Abacus Belsize Primary School, London and produced by Kingston University London. Designed to adjust to the height of the person approaching it – to be used for people with disabilities and in hospital settings.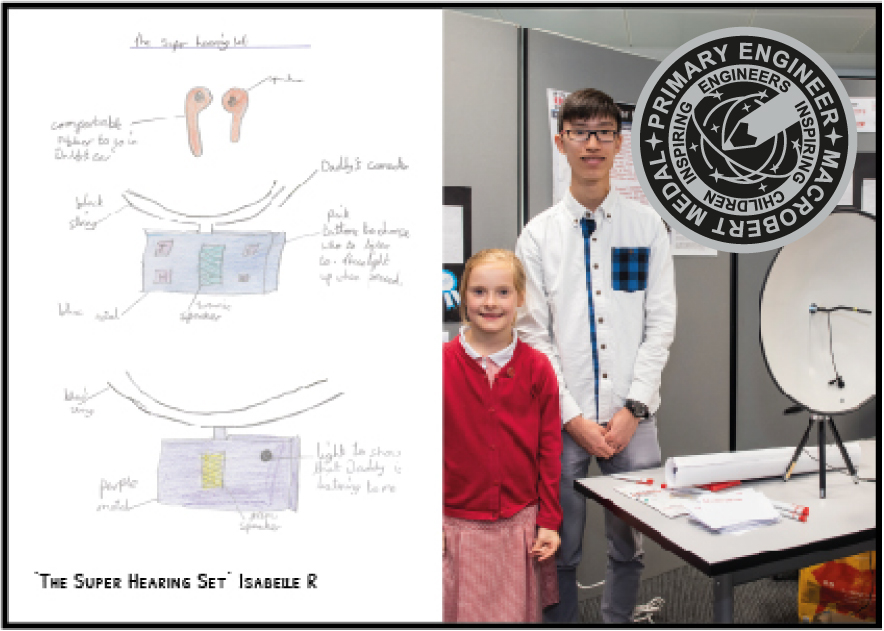 The Super Hearing Dish – designed by Isabelle aged 8 from Wonersh and Shamley Green Church of England Primary School, Surrey and produced by the University of Southampton. Inspired to help her father, who has a hearing impairment, hear better the conversations held over loud ambient noise – at the kitchen table and in meetings.

Gold Medallists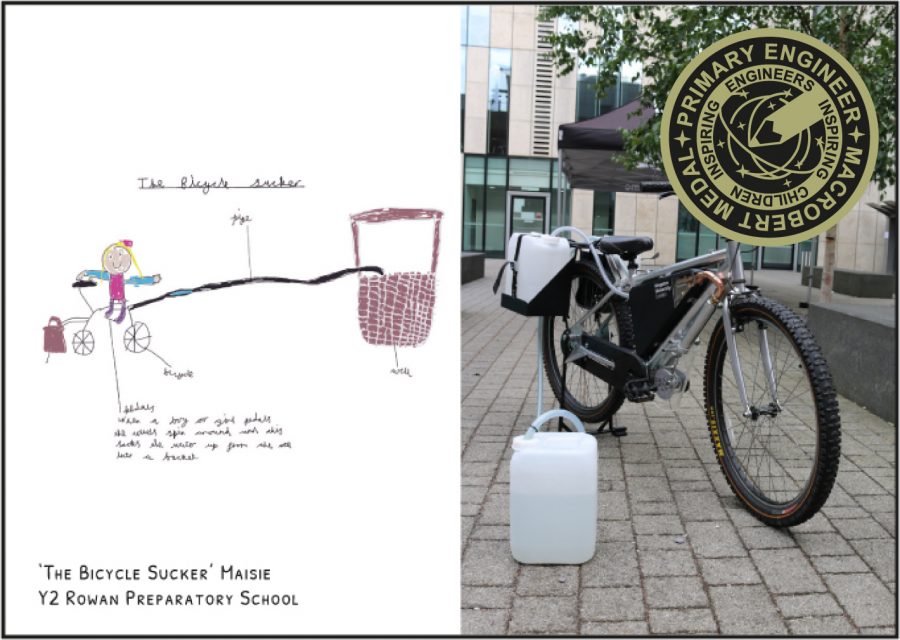 The Bicycle Sucker – designed by Maisie aged 7 from Rowan Preparatory School, Surrey and produced by Kingston University London. This invention uses the pedal motion of a bicycle which is attached to tubes that go down a well and move water out of the well into the bucket.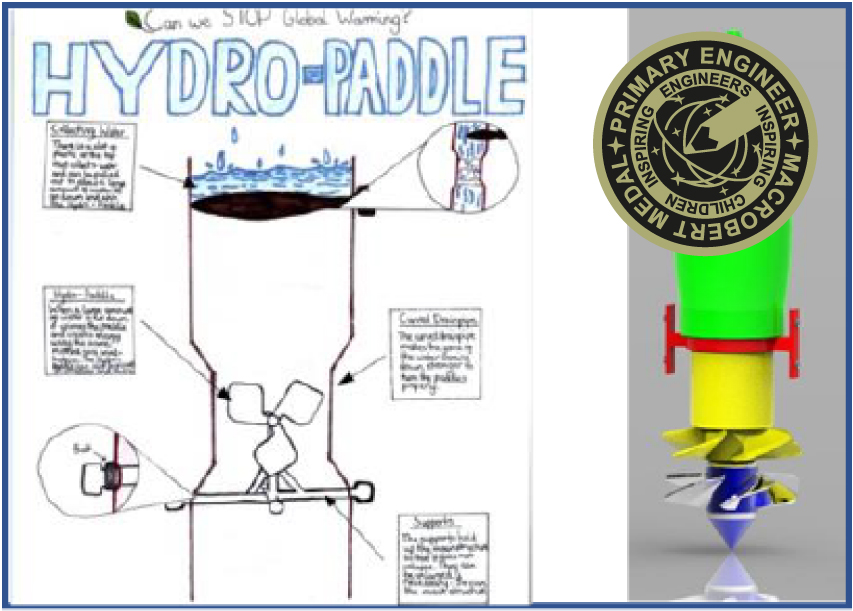 Hydro-Paddle – designed by Heather aged 11 from Portmoak Primary School, Kinross and produced by Glasgow Caledonian University. This invention was by Heather's wishes to address climate change and uses water power in down pipes to turn a turbine and generate electricity.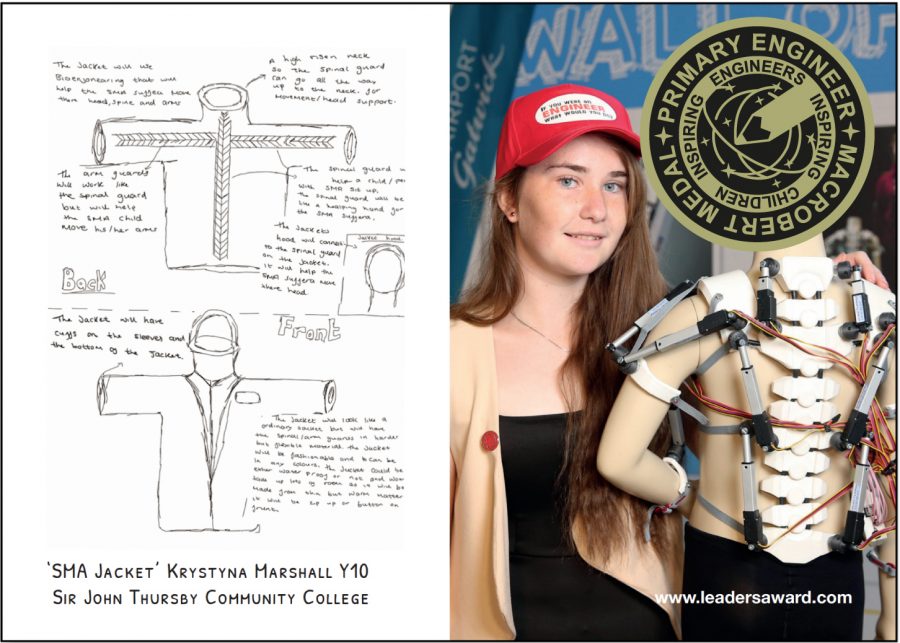 SMA Jacket – designed by Krystina aged 15 of Sir John Thursby Community College, Burnley and produced by the University of Central Lancashire. This invention allows children like Krystina's cousin, who is living with Spinal Muscular Atrophy (SMA), to live a more conventional life by wearing an exoskeleton engineered jacket which gives support and extra strength to their back muscles and spine.

Dr Susan Scurlock CEO and Founder of Primary Engineer commented "We are very proud to have the link to The MacRobert Trust and their legacy of celebrating the very best in engineering and we are grateful to WEIR Group and RAFCT for enabling us to establish this medal. I also would like to thank the judges; this was not an easy task but a hugely inspiring one! Through the Primary Engineer MacRobert Medal we are now able to highlight the link between universities and schools celebrating the creativity in young people and the ProtoTeams engineering their solutions It just cannot fail to inspire everyone with the art of the 'engineered' possible."

Hear from the engineers and the designers themselves in the 'If you were an engineer…' Podcast www.leadersaward.com/podcast

For more information about the Primary Engineer MacRobert Medal www.primaryengineer.com