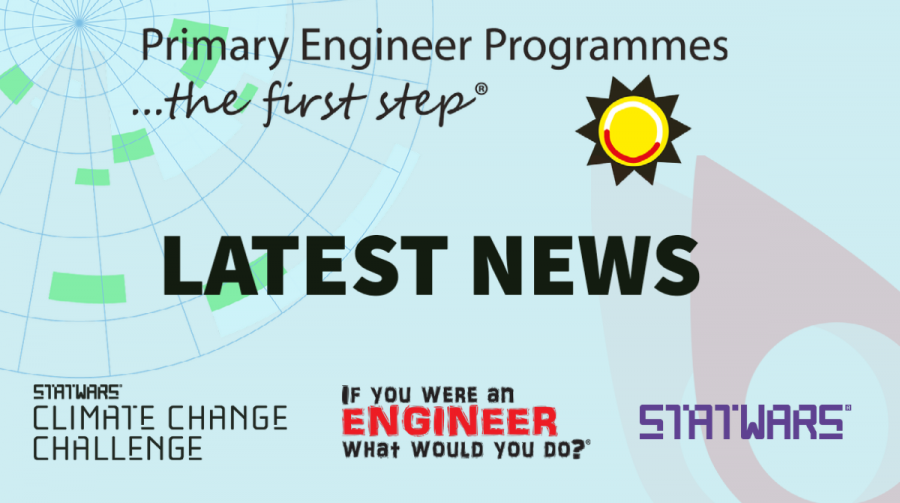 Primary Engineer and the Month Ahead
This month is a busy one! Every week, we have interesting 'If You Were an Engineer, What Would You Do?' and STATWARS interviews booked in with professionals from The Weir Group, Beyond Analysis and Vodafone.
It doesn't end there though… We also have a UNIQUE interview panel with the Met Office that
coincides with the worldwide event, Earth Day 2021! Our aim is to give your pupils a platform to put forward their climate questions to industry-recognised professors who have specialised in our environment, as well as increasing their knowledge of how data is used by the Met Office science experts.
Following an influx of incredible engineering and data interviews that featured brilliant Q&A
questions, we have updated our YouTube channel, so whenever you have a spare minute, there are plenty for you to listen and watch.
After receiving incredible reviews and feedback from our national CPD training courses, we still have a few places available for Early Years, Primary and Secondary teachers. To see CPD training courses please click here.
Last, but definitely not least, is an upcoming Primary Engineer podcast. And we're inviting YOU to be part of it! We want to shine a spotlight on the brilliant engineering ideas of your pupils, so we'd like to hear from them and you! We've created a handy, how-to guide to make sending us their audio as easy as possible.
REMINDER: Our 'If You Were an Engineer, What Would You Do?' deadline is the 30th of APRIL, so post in your pupils' annotated inventions to be read and graded by engineers across every discipline. Certificates are sent back, celebrating the ingenuity and hard work of every single member of your class. Some will even be chosen to be in our exhibitions, as well as potentially being built by one of our partner universities. Also, the deadline for 'STATWARS' is the 30th of JUNE, so remember get those data investigations in!