Primary Engineer's AWARD-WINNING CPD courses
"The last time we took part in this project we had an Ofsted Inspection on one of the days that our engineer was in my class and we were in the middle of constructing our vehicles. The children were animated and able to talk with in-depth knowledge about what they had been learning and the skills they had learnt. The Inspector was so impressed it was mentioned directly in our report. We also took part in the Primary Engineering Competition and five of our pupils received a commendation, and one of our Year 5 pupils was the Eastern Regional Winner with an invention of a walking conveyor belt at pedestrian crossings to support those people with disabilities and the elderly. This child was a child who lacked self-confidence, was vulnerable child and since going to secondary school has excelled in STEM subjects – a huge achievement!" – Kirstyn Brennan, Deputy Head Teacher in the East of England.
This is just ONE of the incredible pieces of feedback that Primary Engineer's AWARD-WINNING CPD courses have received over recent weeks. Through 2020 and the beginning of 2021, we have introduced engineering to 451 teachers so far (yes! Four hundred and fifty-one!). Adapting to the changing circumstances of 2020 has proven challenging, but the reviews from teachers and engineers alike goes to show how successful and classroom-changing our Early Years, Primary and Secondary school courses are. Although seats are being booked quickly, there are still some remaining!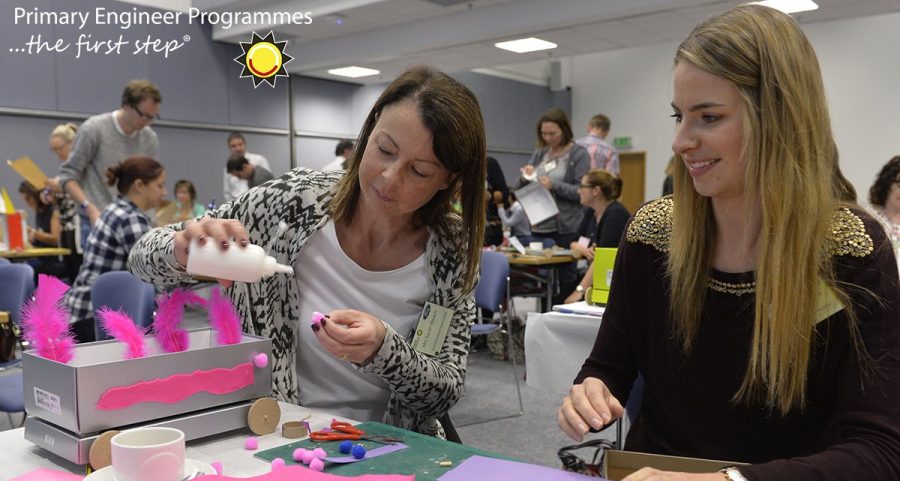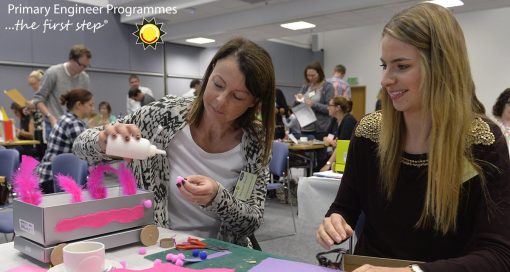 Early Years Engineer
Boston Borough Council – 21/04/2021 and 29/04/2021 – Local Area
Hinckley & Bosworth Borough Council – 29/04/2021 and 30/04/2021 – Local Area
Kirklees – 19/04/2021 to 23/04/2021 – Local Area
Primary Engineer
Cavendish Nuclear -12/04/2021 – Warrington
Hinckley & Bosworth Borough Council – 12/04/2021 and 16/04/2021  – Local Area
Kirklees – 13/04/2021 to 16/04/2021  – Local Area
FORD – 13/04/2021 – Essex
Secondary Engineer
Cadent Gas – 26/04/2021 – Cambridgeshire
Canterbury Christ Church – 26/04/2021 – Kent
Gatwick Airport – 26/04/2021  – Radius Around Gatwick
Webtec – 26/04/2021  – Cambridgeshire
Hinckley & Bosworth Borough Council – 27/04/2021 – Local Area
Amey Arup – 28/04/2021 – Aberdeenshire
Boston Borough Council – 30/04/2021 – Local Area