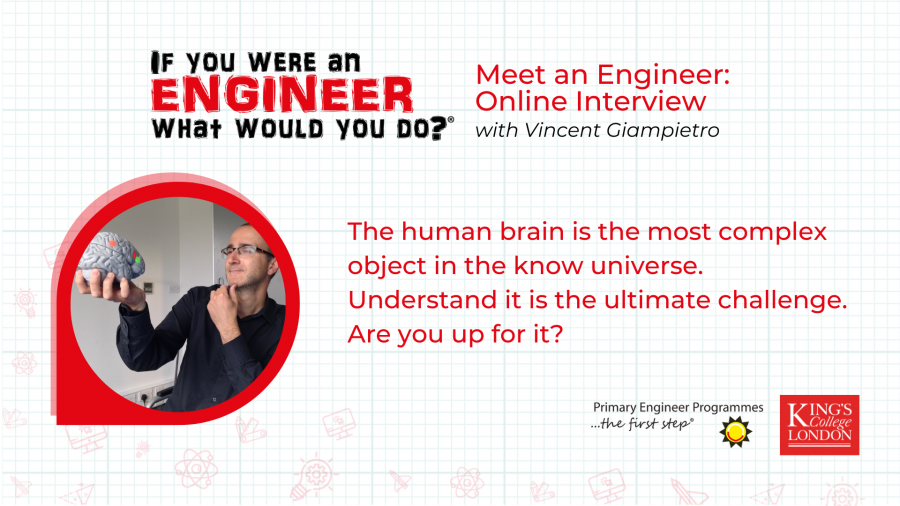 Exciting line up of LIVE Engineer Interviews!
We were absolutely thrilled to be back last week with our first live engineer interview for our 'If you were an engineer, what would you do?' competition! Yip Yip!
As you know, we are asking pupils and learners between the ages of 3 -19 to become creative problems solvers, and engineers in the making! The first step of which is interviewing a real life engineer! 😀
We kick started our first interview with Vincent Giampietro, a Brain Engineer from Kings College London, School Of Medicine. The human brain is the most complex object in the known universe and what a truly fascinating interview it was! The school's who joined us live submitted some fab question for Vincent to answer. 🧠 Massive thanks to Vincent for joining us.
We are doing weekly interviews right up until Christmas with exciting industry professionals who will help inspire the next generation of engineers! View the upcoming interview schedule and sign up here. 

---
Watch the interview on YouTube!
All of our live engineer interviews are recorded and uploaded on YouTube.. subscribe and watch them now.