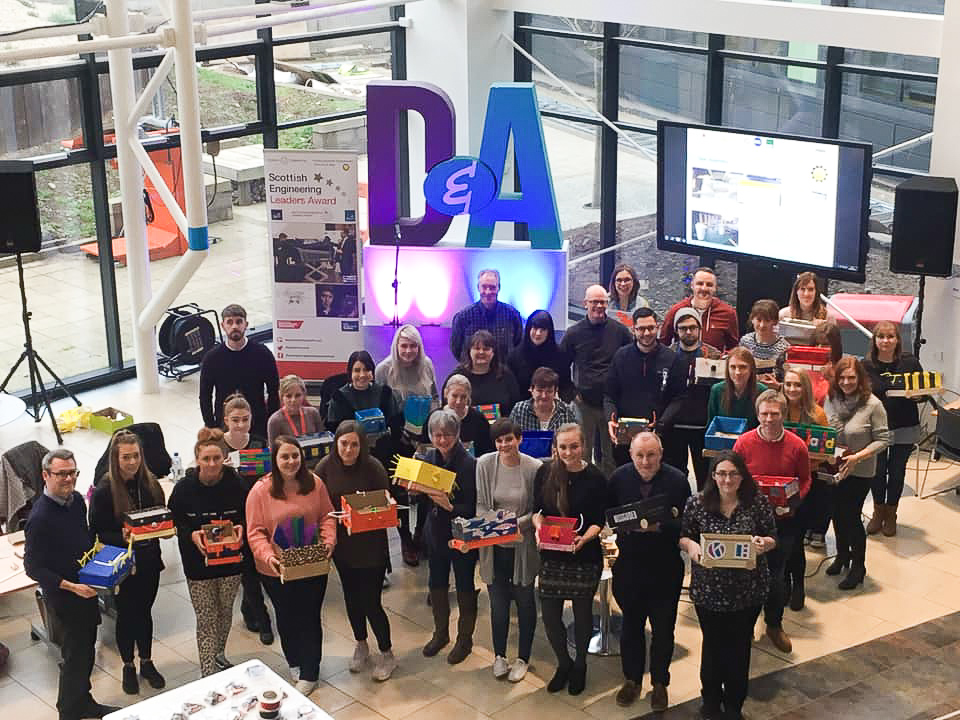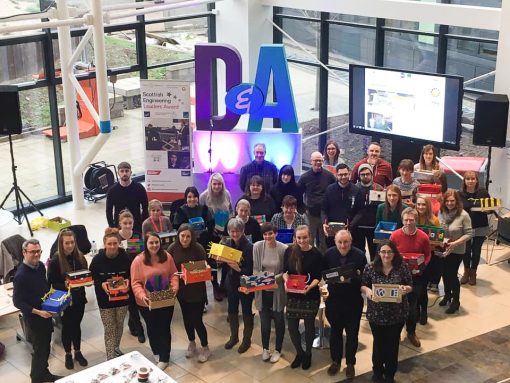 (Dundee and Angus training)
What a busy but very exciting four months at Primary Engineer HQ!
Between November 2018 and February 2019, we have travelled 14,790 miles throughout the UK, training 371 schools and 590 teachers in the Primary Engineer® Programmes.  We've visited new cities, towns and even countries; including Belfast, Cardiff and The Isle of Wight, created and rolled out new programmes and have successfully built on the work we have previously completed in established areas, bridging the gap between industry and education and inspiring more children with STEM.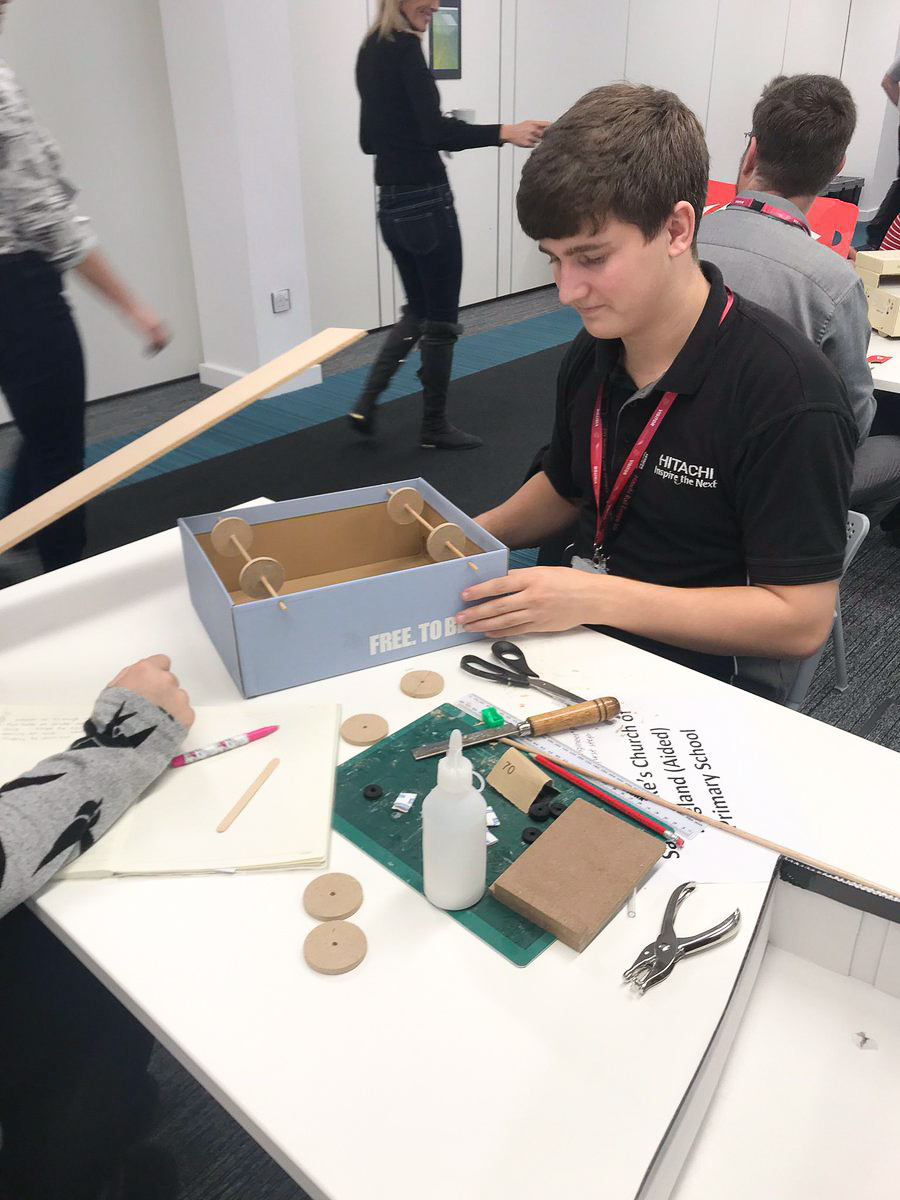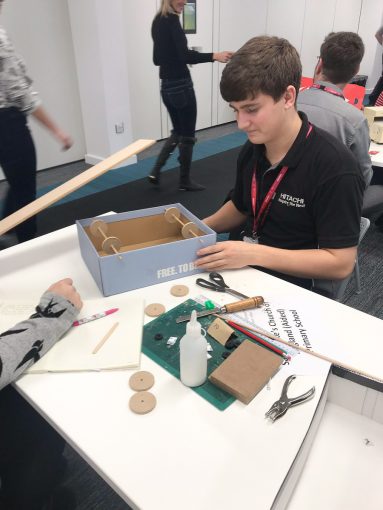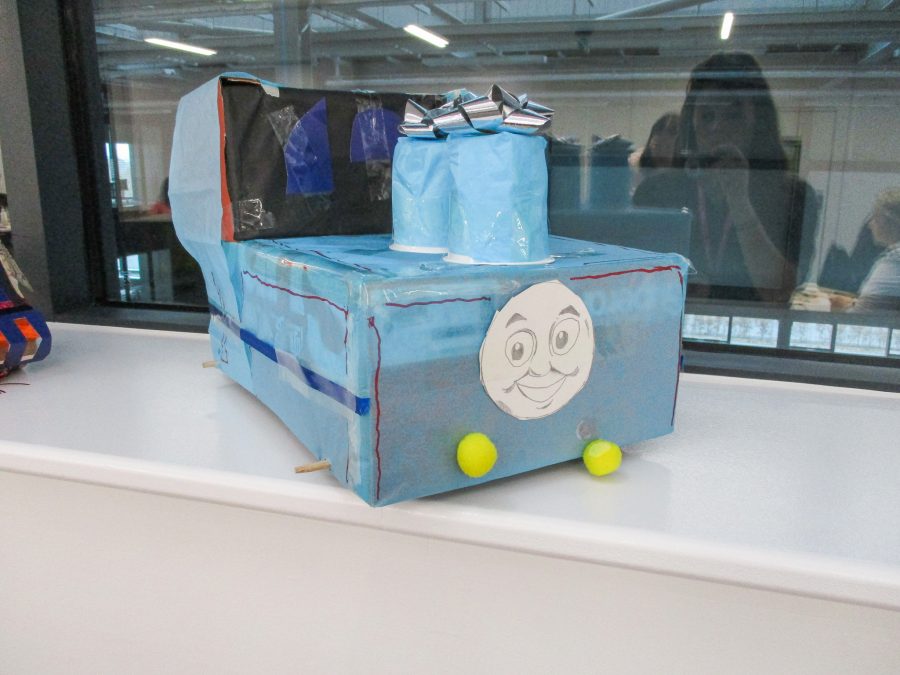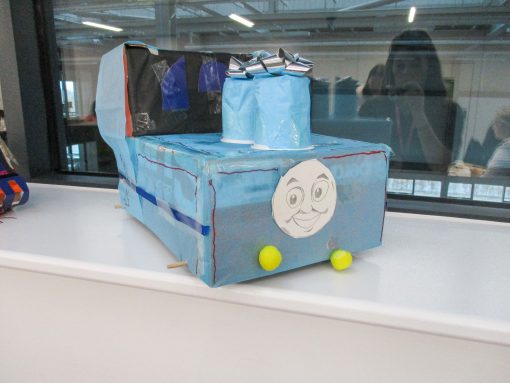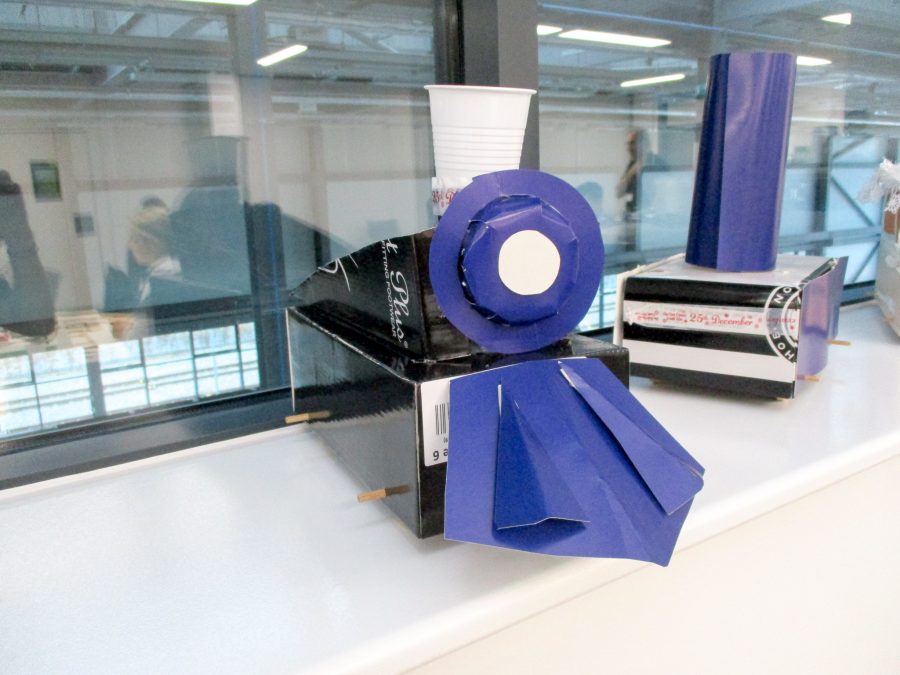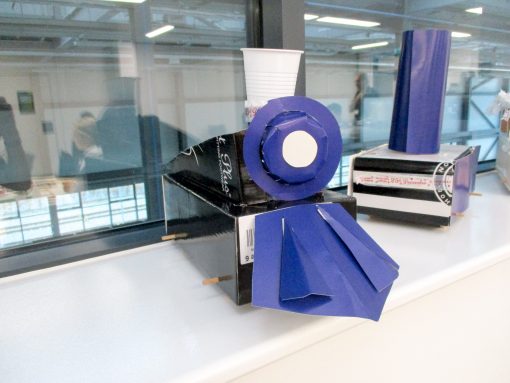 (Hitachi Rail Project training)
Since the new academic year, 50 schools had been given the opportunity from across five areas in the UK; Ashford, Doncaster, North Pole, Stoke Gifford and Newton Aycliffe to participate in the Primary Engineer Rail programme with our partner Hitachi Rail.  All these schools have now been trained in a design and make locomotive project. The locomotive should be able to travel down a ramp and must stop within a given distance at the station or travel under battery power, utilising circuit building skills, pulling carriages of varying weights.
Felna Fox, a teacher at James Allen's Preparatory School said, "I just wanted to thank you so very much for an amazing inset yesterday, it was great to see so many underfunded primary schools receive all the resources they needed to inspire more children to consider engineering at a crucial foundational stage of their learning. This morning I showed my Y5 class the KS2 model we completed, and they were incredibly enthusiastic about making it in the near future. I feel truly honoured to have been a part of it."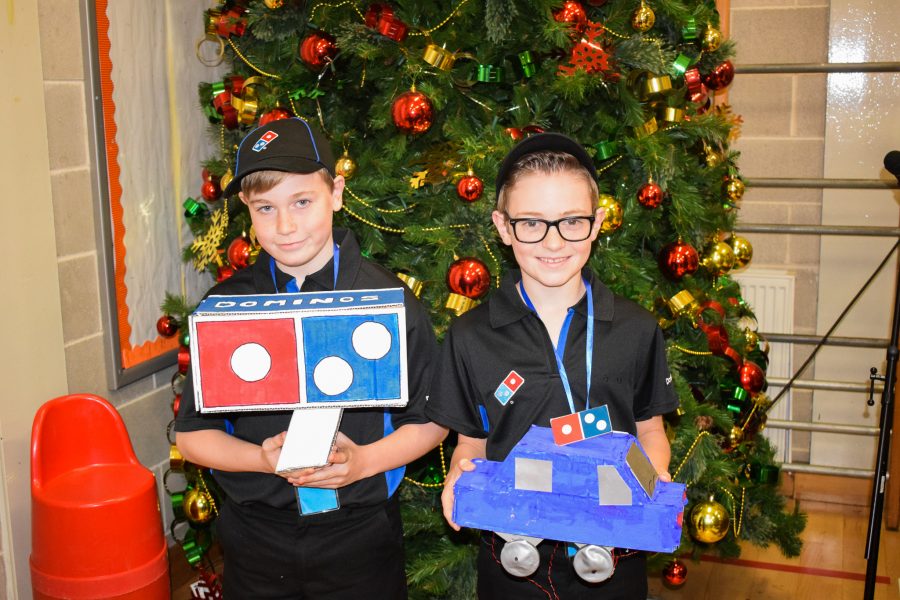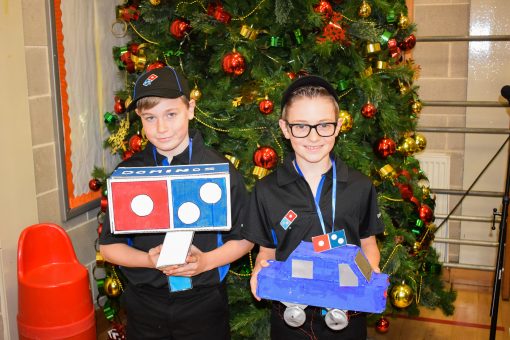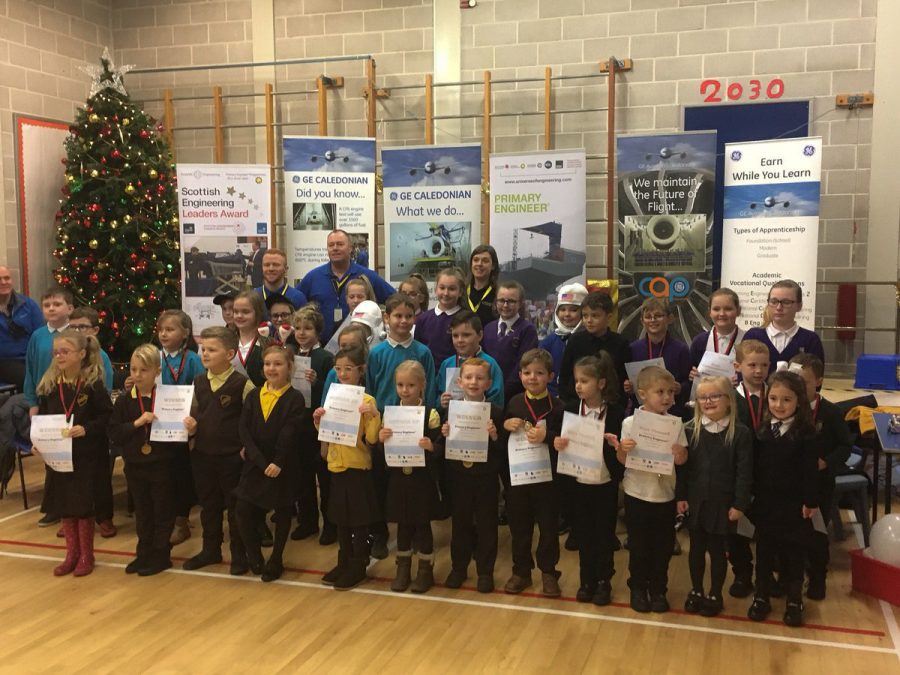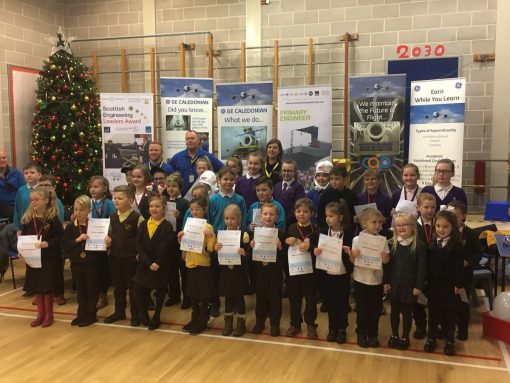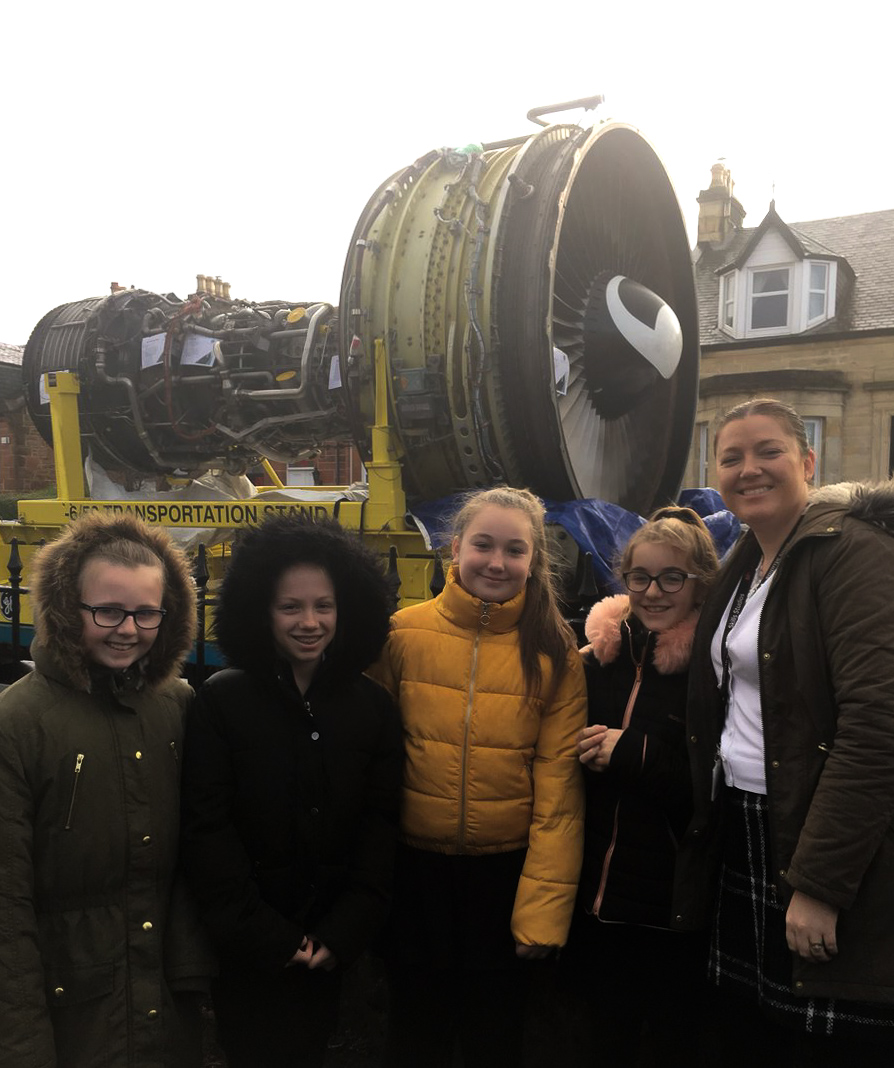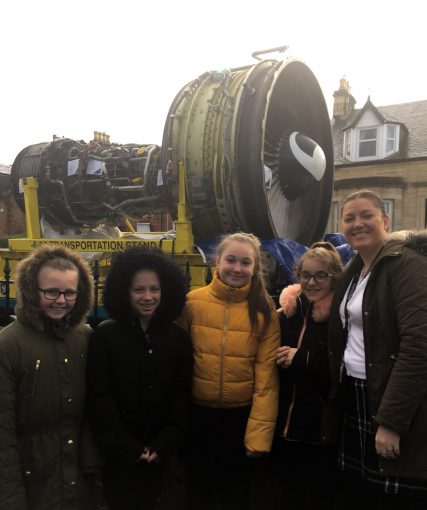 (GE Caledonian Celebration)
Our first celebration event of the 2018-2019 academic year took place in December at Holmston Primary School in Ayrshire.  As always, it is such a delight seeing the children with their vehicles and to see how much they have learnt about engineering.  The event itself was funded by GE Caledonian who also provided engineers to be judges and a plane engine for the children to explore and ask questions A nine year old student from Kincaidston Primary School entered the celebration at the Engineer level and commented, "The best part about the project has been building the car and learning about engineering.  My favourite part of the celebration event today has been seeing everybody having so much fun.  It is amazing!"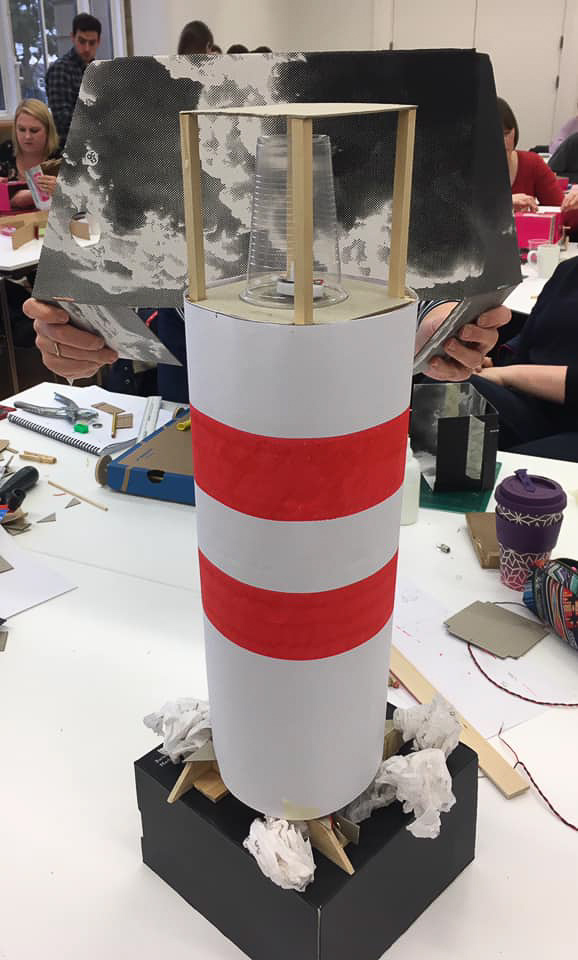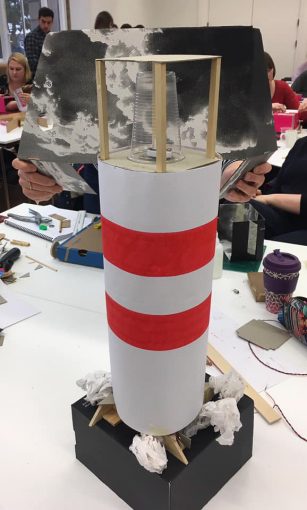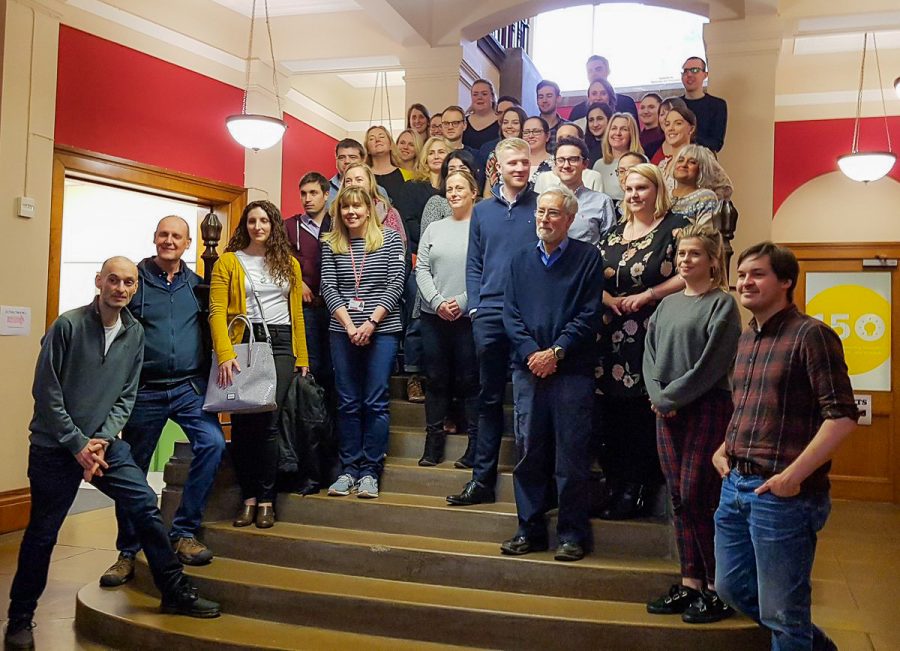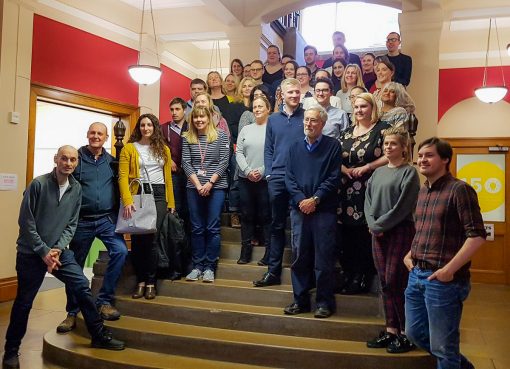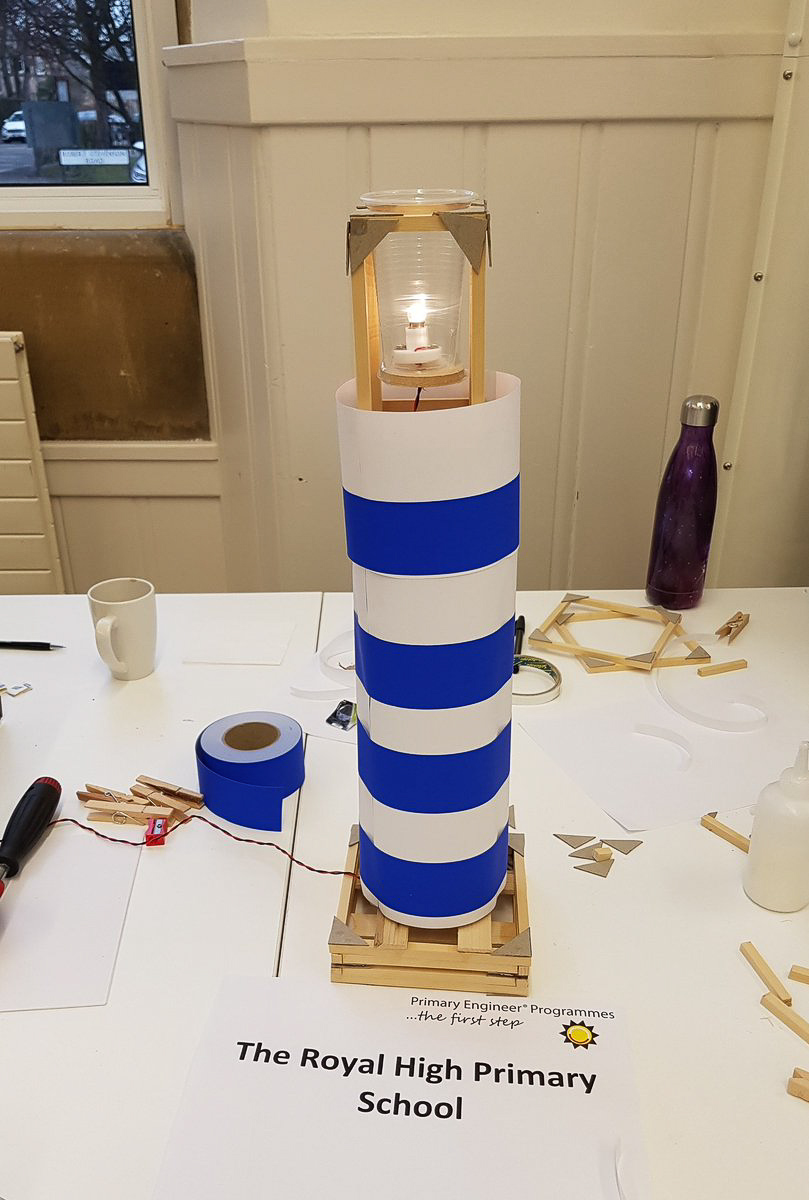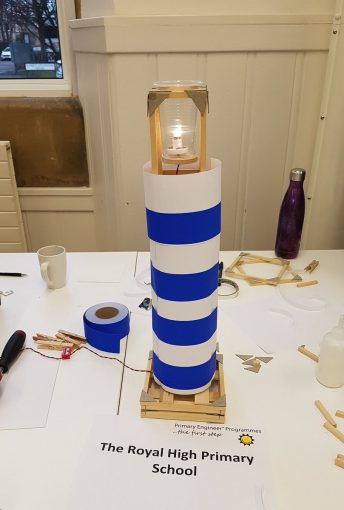 (Lighthouse project training)
The new year saw the introduction of our latest program; The Lighthouse Project.  This event was piloted in Edinburgh and funded by The University of Edinburgh with many schools across the city that have engaged in our programs previously.   The new project, as with our other programs, allows teachers to develop skills, both practical and cognitive with their pupils as they use and apply maths and science through a design and make project. They can link the lighthouse project to learning themes and deliver cross-curricular teaching and learning through engineering. The project incorporates electricity and circuits, using renewable energy sources for power and extension activities will use coding for control all within a civil engineering project.
Linsey Young, a teacher at James Gillespie's Primary School in Edinburgh said, "Thanks for providing such an amazing course! Great to work alongside the engineers and share ideas about design, learn some useful technical language and the project will be great fun to deliver!"  We look forward to seeing everyone's lighthouses at the celebration event on Thursday 23rd May 2019 at University of Edinburgh!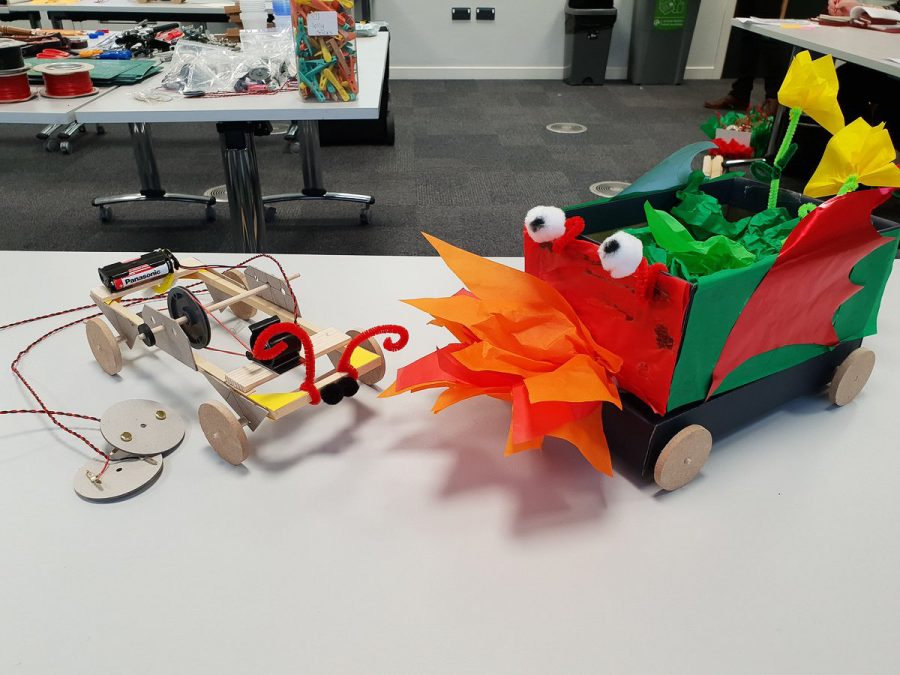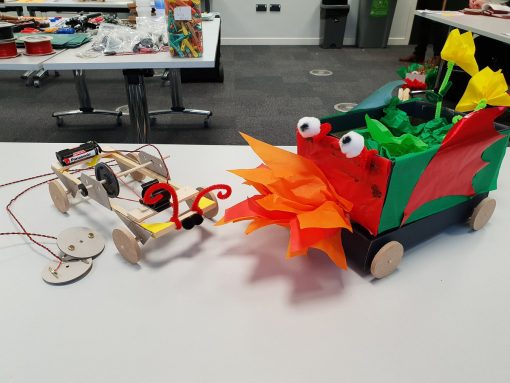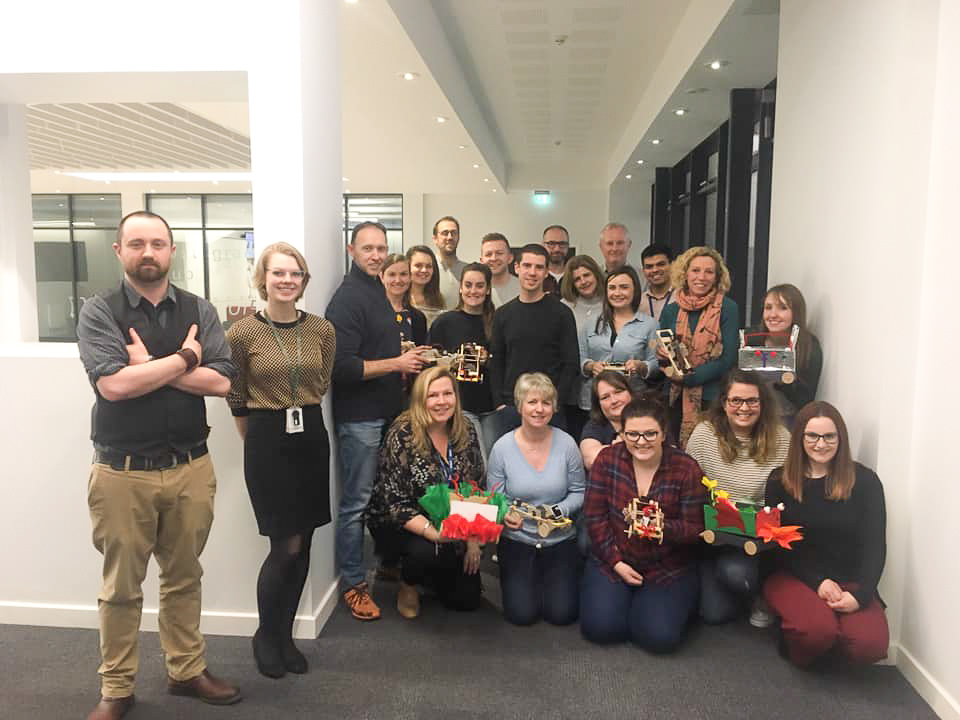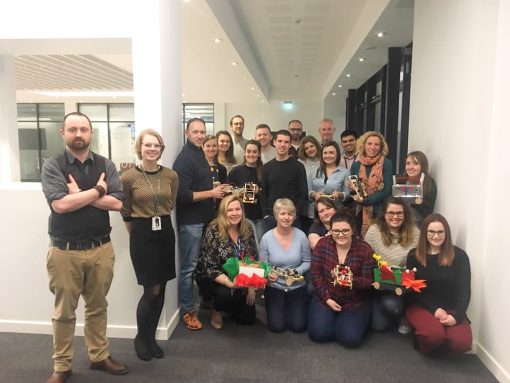 (Cardiff training)
Thank you to the 224 engineers that have volunteered their time throughout this four month period, it is great to see the two industries working together.  It seemed both the teachers and engineers benefitted from this with several teachers commenting how it helped build their confidence on an area they hadn't previously had much (if any) exposure to and many engineers have said it was a great opportunity to inspire the future generation of engineers.
As we approach 'Celebration Season', good luck to all the teams attending an event this Spring/Summer, we can't wait to see your models and hear all about what you have learnt!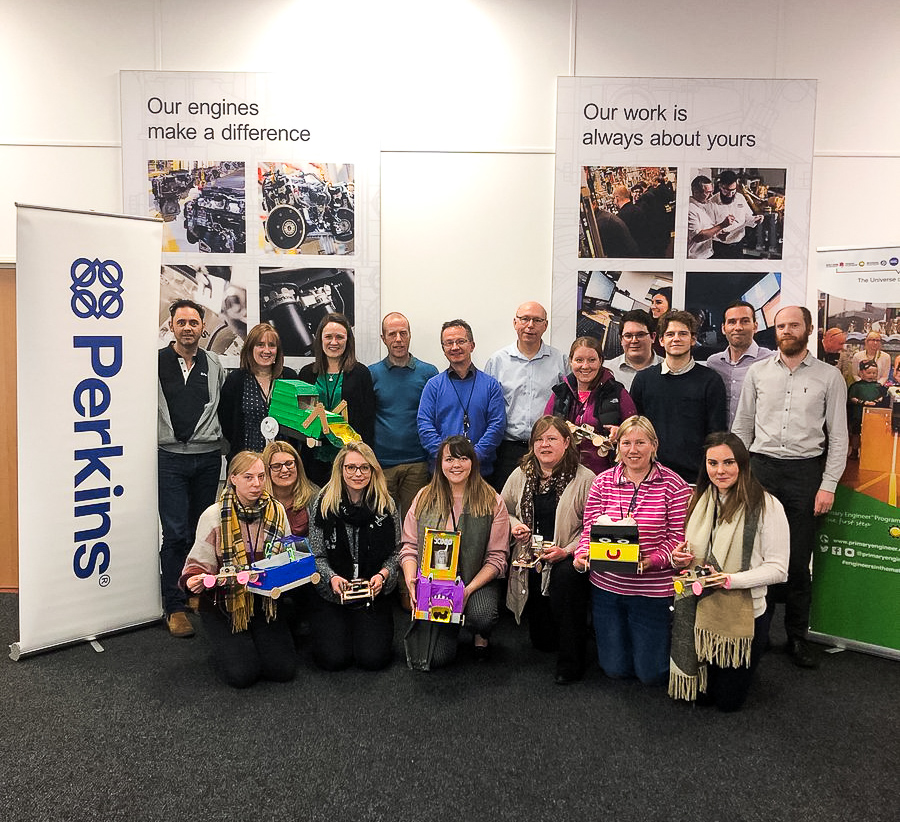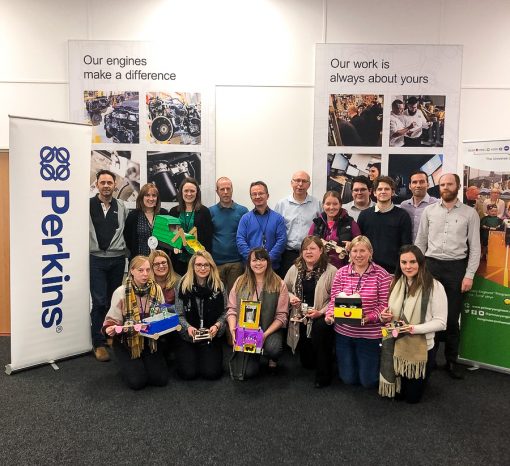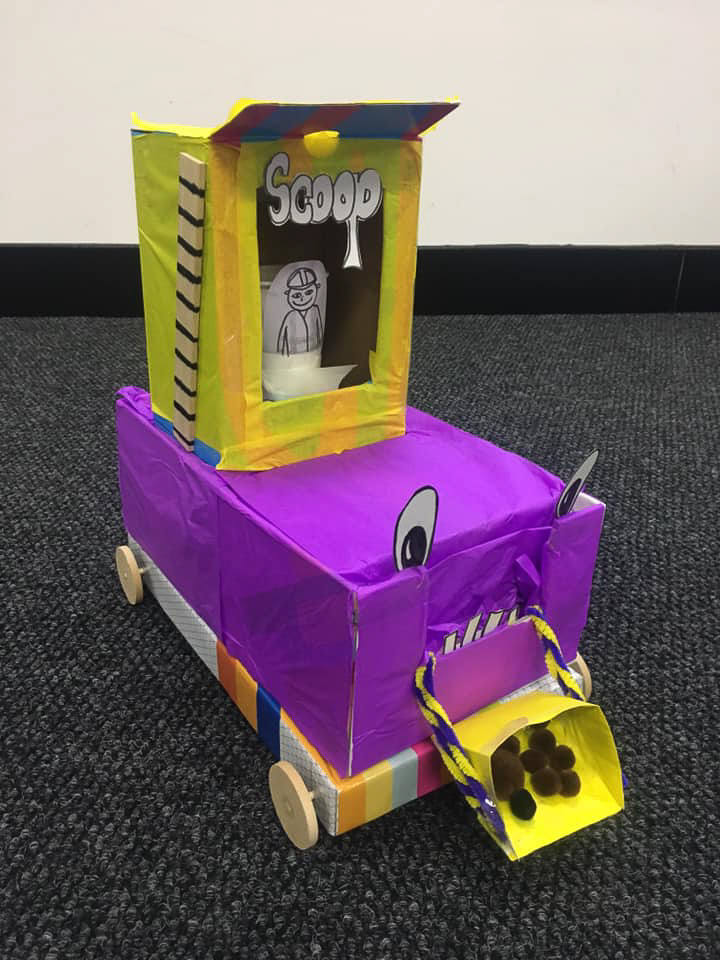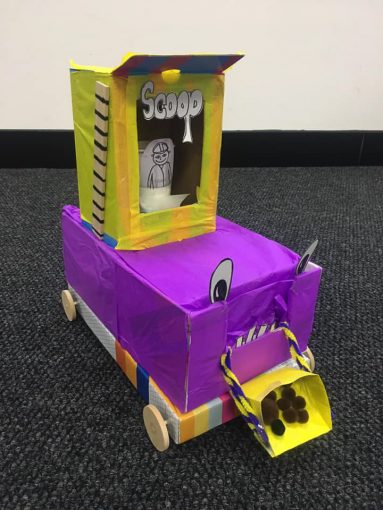 (CEA Training)