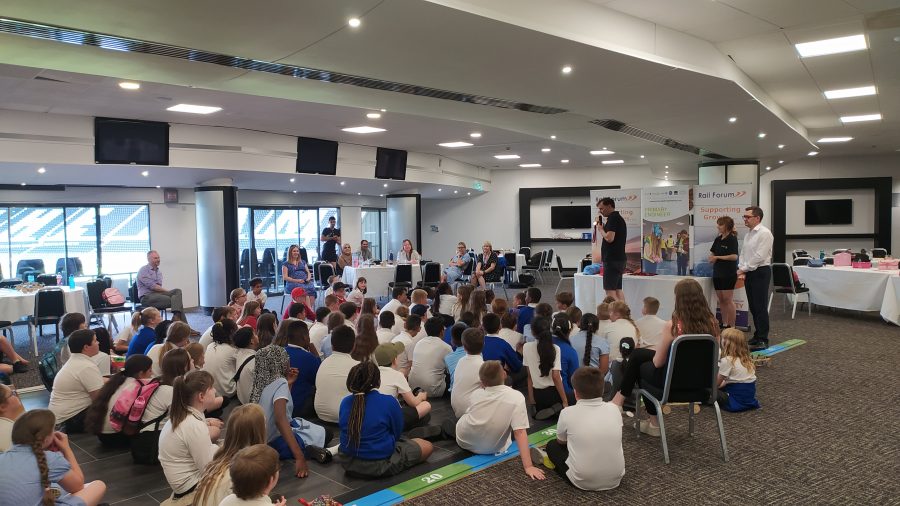 Porterbrook join Primary Engineer to help bring engineering into classrooms of Long Marston, Warwickshire.
We are thrilled to announce that Porterbook have partnered with us to help deliver our Rail Project to 10 schools in the Long Marston area. The Rail Project provides both Key Stage 1 & Key Stage 2 teachers and pupils with creative, practical projects using rail engineering as the vehicle.
Ben Ackroyd, Chief Operating Officer at Porterbrook, said: "The community and businesses in and around Long Marston have played a significant role in supporting Porterbrook's vision for the Rail Innovation Centre since we took over last June.
"Some of the most exciting innovations taking place in the railway today are being led by our talented engineers at the site, and we hope our new project with Primary Engineer will inspire the local bright minds of the future to follow in their footsteps."
Andrew Norris, the Primary Engineer Head of Partnerships for Central England, said: "I have been lucky enough to meet a number of engineers from Porterbrook recently and have been struck by their passion for the rail industry. Their enthusiasm is contagious and I'm sure linking these professionals with pupils in Warwickshire will inspire the next generation of rail engineers and set them on the path to a fantastic career utilising the power of engineering"
The new project in Long Marston is the next step in the partnership between Porterbrook and Primary Engineer, following the delivery of successful projects for schools in the East Midlands.
Learn more about how your school can get involved on our courses page! www.primaryengineer.com/courses